Family doctors visit marginalized households in Dacheng county
p.china.org.cn by Sun Fang,February 06, 2020

Adjust font size: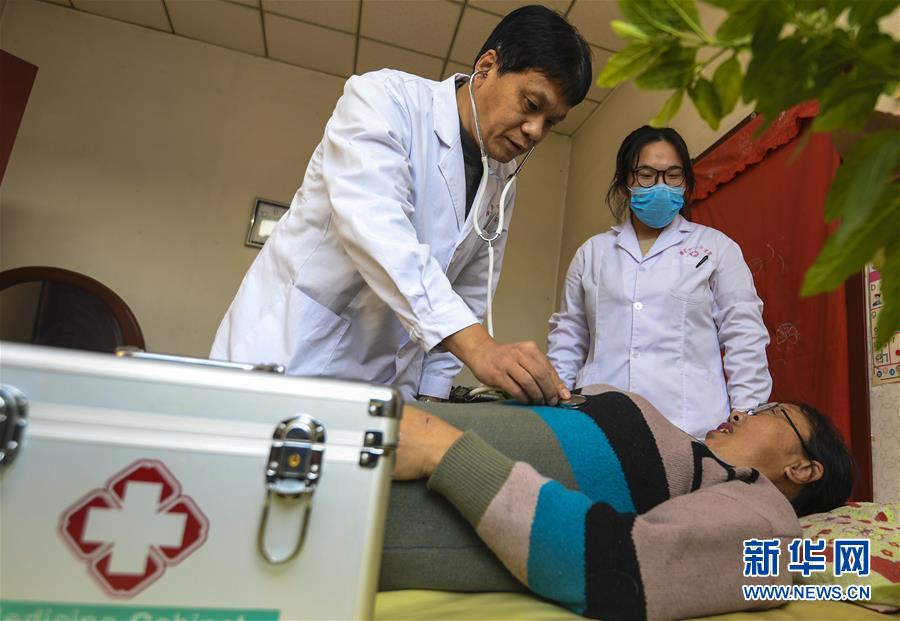 Li Xiangnyu, an impoverished villager from Luojia village, Dacheng county, Hebei province, receives a physical examination in her home. (Xinhua/Li Xiaoguo)

In 2018, the government of Dacheng county, Hebei province established 77 teams of mobile family doctors for the purpose of improving healthcare access for marginalized groups. Impoverished families, orphans, the disabled, and people with mobility problems are able to receive timely, personalized services in their homes, including physical examinations, ongoing assistance with chronic diseases, and sound healthcare advice. These measures have greatly reduced healthcare burdens for the poor.