Water projects improve living standards in Fengjie
p.china.org.cn by Jin Ling,June 28, 2019

Adjust font size: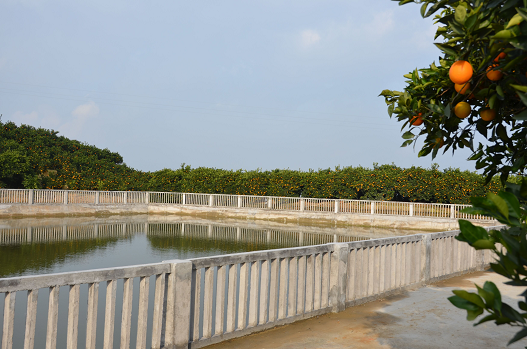 A reservoir in Bazhen village provides water to the orange orchard surrounding it.
More than 88 percent of the land of Fengjie county in southwest China's Chongqing municipality is made up of mountains and hills. Many of its villages have suffered from a longstanding shortage of water. Bazhen, one of them, used to be an area of barren hills as a result. In order to feed his two children, local villager Zhu Yuangui began to plant oranges 12 years ago. He dug a pond to collect water for irrigation. With the help of the local water conservancy station, his orange orchard is now linked to the pond by a network of ditches. This makes irrigation more convenient.
Since 2015, Fengjie has invested 220 million yuan (US$32 million) in 4,401 water projects which provide irrigation for 50,000 acres of farmland.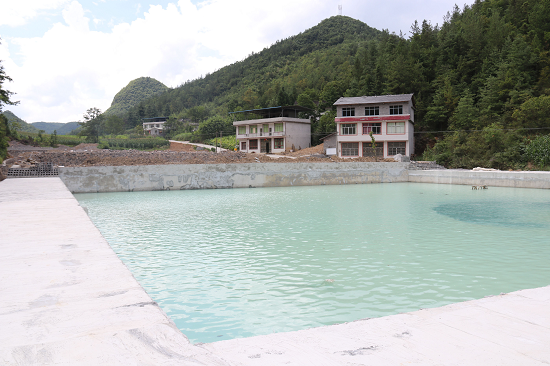 Raising fish in ponds brings profit for Taihe village.
Despite having plenty of water and forestry coverage, Taihe village in Fengjie had suffered from poverty. Two years ago the village decided to raise fish in ponds; this has now become a source of income for the villagers.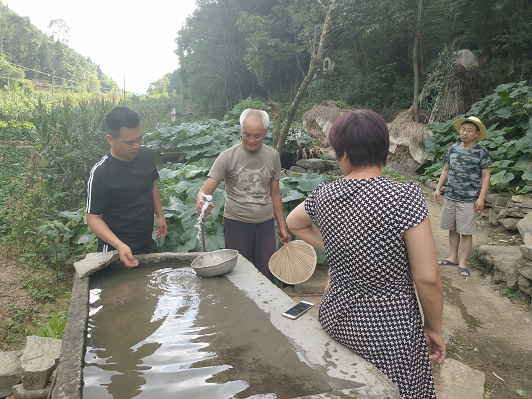 Ran Shugui from Zhongxing village gets access totapwater.
In the distance from most of the villagers, Ran Shugui and his neighbor at Zhongxing village of Fengjie didn't have access to tap water before. The Fengjie Water Conservancy Station found a suitable water source and directed pipe water into their homes. The two households no longer need to collect water with a carrying pole.
In 2018, Fengjie county completed 1,791 projects to help the poor get access to water and better life.