The tricycles on the border
p.china.org.cn ,December 26, 2018

Adjust font size:




A tricycle, for us, is just a common means of transportation, but for Zhou Longguang, it used to be a luxury that he could not afford.

From generation to generation, people in Liangzhuang, a border village in southwest China's Guangxi, had lived on growing sugar cane. When border trade was booming, many villagers bought tricycles to work in logistics, except Zhou Longguang.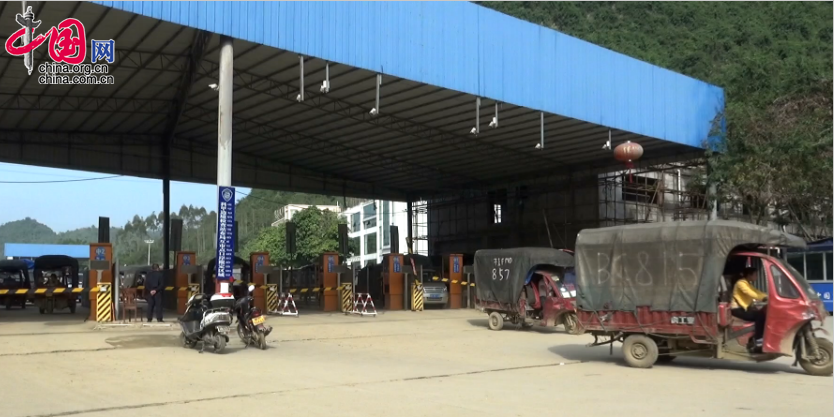 "My wife and I didn't have much schooling. We could only earn about 5,000 yuan per year, which was not enough to pay for my children's education. I realized it (logistic delivery) might be a good way out of poverty, but I did not have money at that timeto buy a tricycle," said Zhou Longguang.
Just when everything seemed desperate, he found a way out.
"I went to seek help from the village committee, and the committee designated an official to help me. With the help of the government, I bought a tricycle and also planted more sugar cane," said Zhou.
"We set up the Xingmin Cooperative in 2014. Helped by some successful business people, the cooperative imports Vietnamese goods across the border and sells them to Chinese customers. They (the villagers) have engaged in the shipping of goods, with government-subsidized loans, to increase their income," said Huang Xiong, Party secretary of the Xiadong town, Longzhou county.
"My income from growing sugar cane and goods delivery has increased from around 3,000 or 4,000 yuan a year in the past to about 30,000 or 40,000 yuan now. I don't have to worry about my children's tuition any more. Last year, we built a new house and moved from an old shanty into a two-storey house. Hard work brings a sense of security and satisfaction. Through our own efforts, we will create a better future," said Zhou Longguang.