Turning hardship into flowers
p.china.org.cn,December 25, 2018

Adjust font size:




Disabled population needs special care in the campaign against poverty in rural areas because they are often in a disadvantaged situation and require more help to escape poverty.

Egong town in Ganzhou city, Jiangxi province has more than 1,300 disabled residents, most of whom are living under the poverty line. Ye Gensheng is one of them.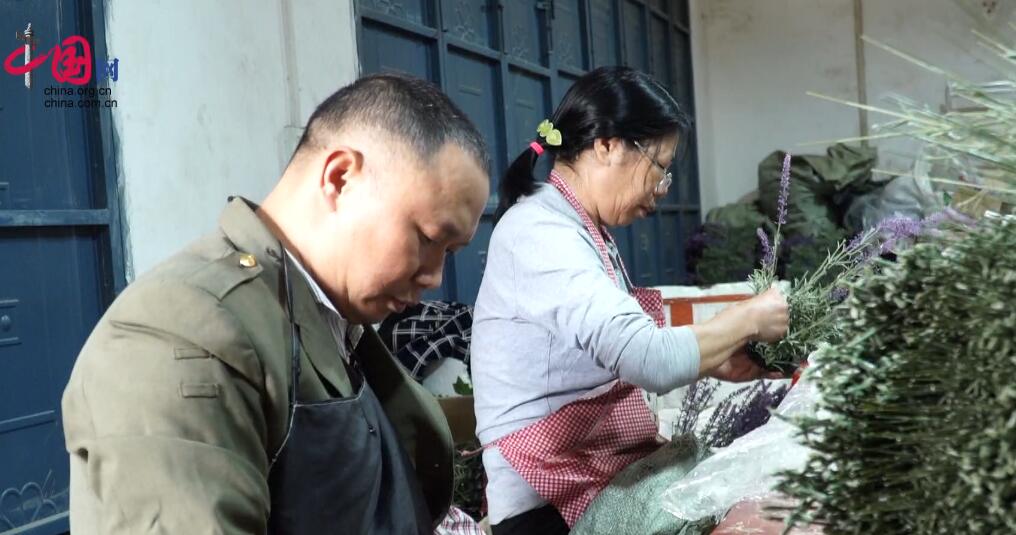 "I'm 42 years old. When I was seven I was so playful that I fell off a building. The accident severely damaged my spine but I didn't give up on myself," said Ye Gensheng.
Ye didn't just survived the accident, he also strove hard to live a better life. Moreover, he managed to provide job opportunities for people like him.
"I used to own a department store in town, doing good business. Then I discovered that in the whole town there were more than 1300 disabled people like me, and they had a hard life too. I tried to find ways to help them, so I decided to open a shop to make silk flower bouquets,and asked them to join in.With the help of the county's disabled person's federation, I opened the first silk flower arrangements factory for the disabled at Egong town," said Ye with a sense of pride.
Ye encountered a lot of difficulties and problems due to a lack of experience at that time, but he managed to get through and expand his business into five factories, offering jobs to more than 100 disabled people and those living under the poverty line.
"I'm unable to go to the factory, so my boss(Ye Genshen) sends the materials to my home in person. I'm grateful for his care and the life of my family has greatly improved," said Feng Qiulan, a disabled worker whose legs were burnt owing to a gas leak.
For Ye, it's more than just a business. Providing jobs and care for disable people has become a mission for him, and he hopes his story could inspire more disabled people to be strong and strive for a better life.
"I hope my experience in starting up businesses can be helpful to other people and encourage more disabled workers to enjoy their life by relying on their own hard work, banding together to get rid of poverty and striving for a more prosperous life," he said.

(Produced by "Aspire–Living Stories" team of China.org.cn)