Post-90s college graduate returns home to sell specialties
p.china.org.cn,December 24, 2018

Adjust font size: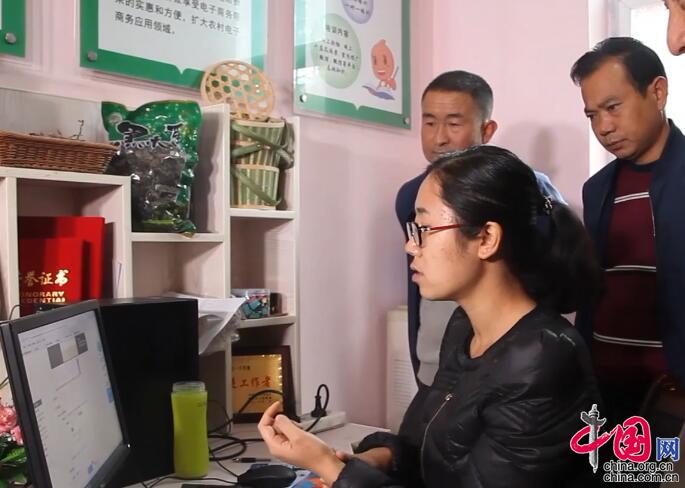 Liu Bei, Deputy Director of Tuhao Village, Longnan City, Gansu Province

Few people that have left Tuhao village would want to go back ever again, except Liu Bei, a post-90s graduate from college.
Tuhao, a poor village in northwest China's Gansu province, lacked agricultural diversity due to its poor access to information, its lack of transport facilities and the villagers' old-fashioned thinking. It was difficult for the villagers to market their agricultural specialties, and as a result, they could not make much money or earn a decent living.
But everything changed after Liu Bei came back after college and worked as an official in the village. "This is my hometown, I must do everything I can to help my fellow villagers increase their earnings and become better-off," she said.
Liu Bei learned about e-commerce, helped villagers purchase goods online, and registered an online shop to sell local farm produce.
"Not only has she opened an online shop, she also teaches us e-commerce skills through one-on-one training. Many young people in our village are now making money through e-commerce," said a young farmer.
"I intended to raise free-range chickens but didn't know anything about it. Director Liu found experts for me, showed me videos, and helped me apply for special funds. Now our free-range chickens sell extremely well online, and our incomes have increased a lot," said Yu Lianhu, a farmer from the village.
Besides, she has also paid attention to promoting local specialties through new media and various activities, and jumped at any chance to promote the specialties to a wider market.
"Until now, I didn't realize that our specialties can sell at such a high price and in such a convenient way. She is really something!" said Yu Mingzhi, another farmer.
(Produced by "Aspire–Living Stories" team of China.org.cn)