Bashang Village: Alleviating Poverty through Red Tourism
China Today,September 14, 2018

Adjust font size:

The Jinggang Mountain is the cradle of the Chinese revolution. Ninety years ago, a revolutionary base was set up in the region. Since then, the spark of the Chinese revolution had been originating from here to all across the country.

In February 2016, a week before the Spring Festival, Chinese President Xi Jinping visited the people residing in Jinggang Mountain. During his visit, he repeatedly stressed that no one should be left behind when the country is building a moderately prosperous society in all aspects; the Jinggang Mountain should become an example in the poverty alleviation campaign, and the Jinggang Mountain Spirit should usher in fresh inspiration in the new era.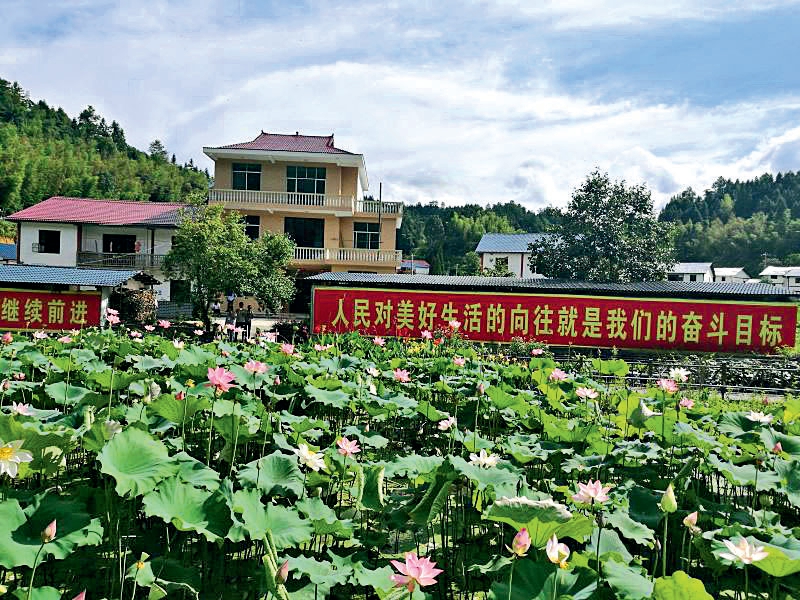 Bashang Village in the Jinggang Mountain area.
By February 2017, the Jinggang Mountain has lifted itself out of poverty through comprehensive measures featured by red tourism. Its poverty rate has reduced from 13.8 percent in 2014 to 0.42 percent in 2017, per capita disposable income in rural areas reached almost RMB 10,000. Liu Hong, Party secretary of Jinggangshan City, said: "Getting rid of poverty fast is not our ultimate goal. We strive to let all the people living in the former revolutionary base to live a better life."
Bashang Village, once a poverty-stricken community, has become an epitome of the people's pursuit for a better life in the Jinggang Mountain area.