FAO Innovation lab gives youth the chance to unleash the potential of traditional agriculture
chinagate.cn by Kuang Jiawei,July 13, 2018

Adjust font size:

Co-hosted by Tsinghua University, China Foundation for Poverty Alleviation and China Internet Information Centre (CIIC), the incubation event has gathered more than 60 participants from UN agencies, financial institutions, NGOs, academia and the private sector to watch and listen to innovative solutions developed for traditional agriculture by Tsinghua University students.




The students are addressing challenges in the agricultural sector, such as the precariousness of poor smallholder farmers, their lack of connectivity and access to markets, and the overuse of pesticides during the production process.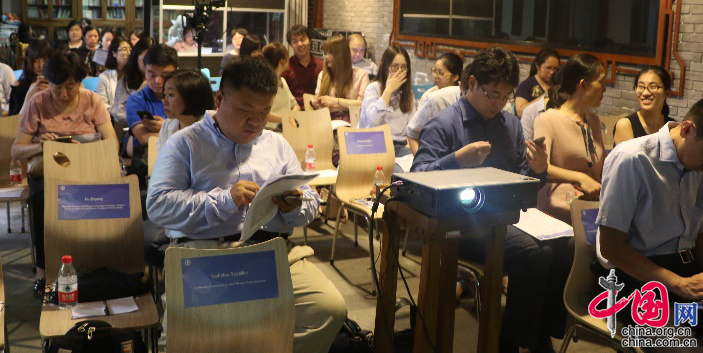 In the context of FAO China's Innovation Lab, FAO has launched this eight-week postgraduate course in service design in collaboration with Tsinghua University, integrating ICT tools to FAO's group-based and participatory learning process - Farmer Field School (FFS).
Through theoretical learning and practical analysis, 14 students have come up with several innovative solutions aiming to address challenges in poverty reduction. These comprise of the following: an e-commerce platform to boost production and enhance product safety; a program using Participatory Guarantee System (PGS) for food and environmental safety; a combination of mobile applications and website to develop capacity building for local trainers and farmer trainees in remote areas (the winning team); and a series of multimedia products to better preserve tea agriculture in Fuzhou.
Nicholas Rosellini, UN Resident Coordinator in China welcomed this initiative. He said in this opening speech, "To achieve our ambitious Sustainable Development Goals which we have committed to, we must embrace innovation. We must explore less traditional paths by incorporating new practices and determining the best-fit solutions through experimentation. "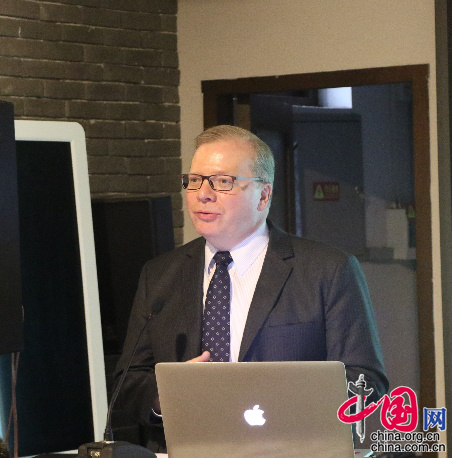 Nicholas Rosellini, UN Resident Coordinator in China. [Photo by Kuang Jiawei / China.org.cn]
Ten experts from various sectors, such as Dr. Shi Yan, one of the leading figure in promoting the development of Community Supported Agriculture (CSA) in China; Jiang Fangzhou, an influential writer and the vice chief editor of New Weekly magazine; professors from the Tsinghua University as well as experts in other agricultural and commercial fields made up the panel of judges.
The committee provided feedback and support to students' projects and chose the winning team "Yiu Dun", which won a 10,000 RMB prize. The rest of the students were also awarded a memorial prizes and a bonus.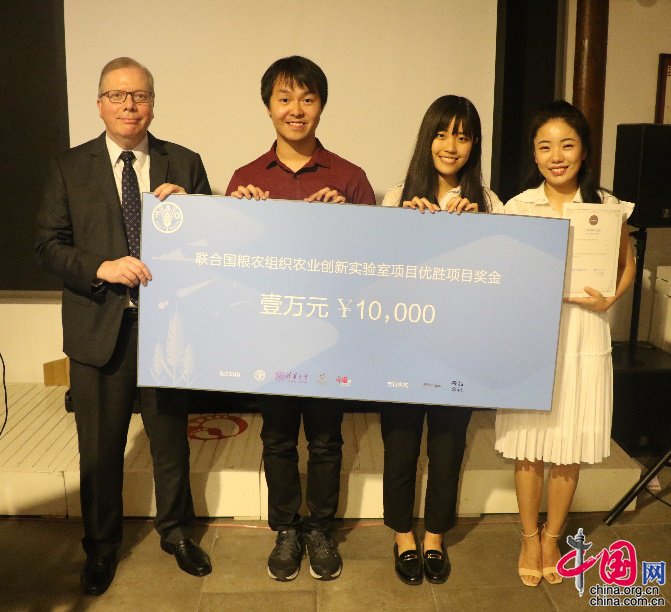 The winning team-"Yun Duan" [Photo by Kuang Jiawei/ China.org.cn]
As a conclusion of the event, panelists called for all involved in shaping the food system of the future, including the private sector , to attach importance to sustainable development.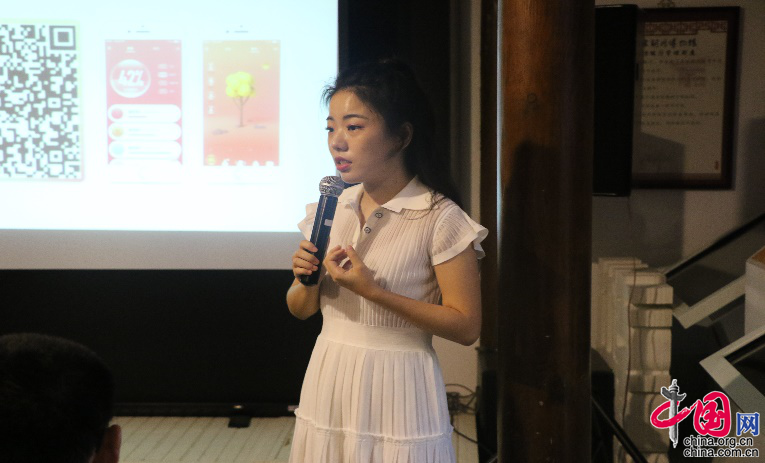 Jiang Fangzhou, distinguished writer and the vice editor of new weekly magazine [Photo by Kuang Jiawei / China.org.cn]