The identity and diversity of global human rights culture and its Chinese elements
China.org.cn by Zhu Liyu,April 13, 2018

Adjust font size: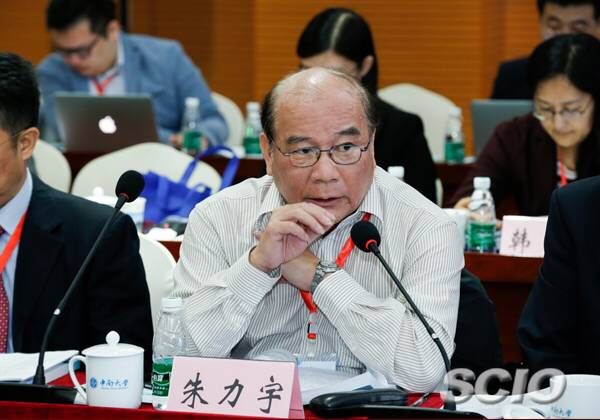 The Workshop on the Construction of Human Rights Discourse in the New Era in China was held in Changsha, the capital city of central China's Hunan Province on April 12. Zhu Liyu, executive director of the Human Rights Research Center of Renmin University of China, hands in a paper to the workshop, and its abstract and key words are as follows:

The Identity and Diversity of Global Human Rights Culture and Its Chinese Elements
- Written on the occasion of the 70th anniversary of the adoption and promulgation of the Universal Declaration of Human Rights
Abstract: Culture is the ideological wealth and customs, norms and institutions created by human beings. The civilization which is similar to and related to the concept of culture is the result of transforming the objective world and the subjective world by human beings. Therefore, the culture of human rights includes normative system, ideology, practical activities and so on. The culture of human rights has such social functions as representation, orientation, cohesion, transmission and integration. The identity of the global human rights culture means that the human rights culture of any country or nation is a part of the world human rights culture; and the diversity of the global human rights culture means that the human rights culture of any country and nation has been gradually formed and developed within its cultural background. The Chinese delegation headed by Zhang Pengchun has made an outstanding and historic contribution to the Universal Declaration of Human Rights, the most important of which is the inclusion of a statement on conscience in Article 1 of the Declaration, which reflects the Confucian idea of benevolence.
In today's world, where the community of the shared human destiny has become a consensus of the international community, China advocates the strengthening of exchanges and cooperation among civilizations and the promotion of human rights exchanges and cooperation among countries, It can and has become an important ideological basis for the integration and inclusion of the global human rights culture, of which the Chinese civilization is an important Chinese element. There is a need to interpret the universal culture of human rights in a way that is in line with each country's national context by constantly tapping and integrating different human rights ideas. At the same time, efforts should be made to promote cross-civilizational integration, seek common ground while reserving differences, reach consensus in the field of international human rights in accordance with their respective cultural backgrounds, and gain mutual understanding through the communication, exchange and inclusiveness of different ideas.
Key Words: Human Rights Culture, Identity, Diversity, Benevolence, Conscience, Exchanges of Civilization, Inclusiveness
The original article was published in Chinese, and translated by Liu Xinqing.