MCC takes social responsibility in poverty reduction
P.china.org.cn by Xiang Ting,April 11, 2018

Adjust font size:

Over 30 representatives including government officials, scholars and journalists paid a filed visit to several projects of Metallurgical Corporation of China (MCC) in southwest China's Guizhou Province on April 1 to 4.




This is the first stop of a series of activities in 2018 to learn about China's SOEs, organized by the State-owned Assets Supervision and Administration Commission of the State Council.




As one of the longest-running steelmakers as well as a main force of the Chinese iron and steel industry, MCC has undertaken the planning, investigation, design and construction of key facilities for nearly all large and medium iron and steel enterprises in China. With its competence in the field, MCC also takes a proactive approach to corporate social responsibility, by participating in the fight against poverty.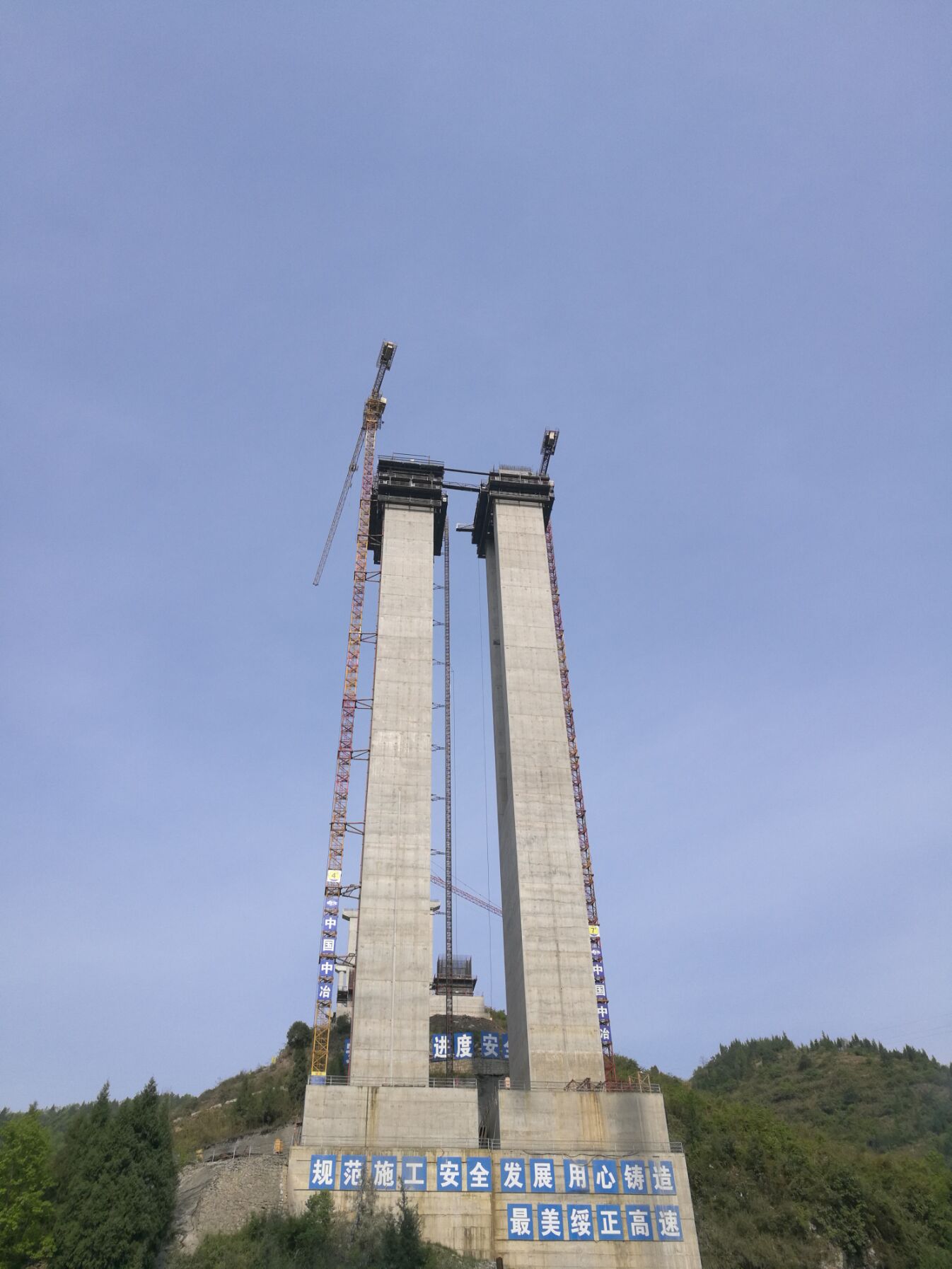 MCC has devoted itself to improving the infrastructures of poverty-stricken areas. On April 3, the main column of Furong River Great Bridge was completed. This is part of MCC's freeway project, which starts at Suiyang County and ends at Zheng'an County in north Guizhou. It is estimated that, with a length of 46.9 kilometers and total investment of 6.13 billion yuan (c. U.S. $1 billion), the project will stimulate the economic growth of four counties, attracting more investment and creating additional jobs.
Muyang Village, located in Wenquan Township of Guizhou's Suiyang County, is one of places the expressway goes through. According to its village secretary Chen Yuxin, Muyang had been isolated by mountains, making it very inconvenient for the locals to go out. But this has been changed with MCC's arrival. "The project has improved our infrastructure and living environment," he said, "it also makes it easier for us to sell the agricultural products."
In response to President Xi Jinping's call to protect the ecological environment, MCC has introduced new technologies to the local. In Guizhou mountainous areas account for over 90% of the total while most of them are very steep. With a karst landfrom, the province has been long suffering from water and soil loss. To solve the problem, MCC works with researchers and develops a technology called "vegetation concrete". This is to make a mixture of grass seeds, mud and cement, and spray it on the slopes to grow grass. The method is quite cost-efficient for steep slopes. By now MCC has used the technology for 100,000 square meters along the abovementioned freeway and saved 2 million yuan (U.S. $32,000).
In addition, MCC actively participates to build "the beautiful countryside" proposed by the Chinese government. This includes to construct a sakura garden and a VR town, and to renovate a small village. The programs have attracted a raft of tourist from nearby cities, an opportunity for the residents to increase their incomes.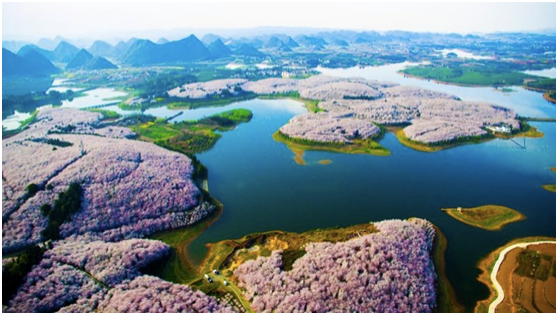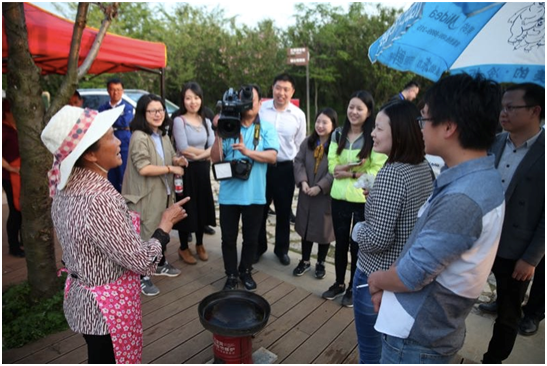 For example, in the last month when sakura was in blossom, the garden received about 90,000 tourist visits, which brought in revenue of 407 million yuan (U.S. $64.8 million). According to a local villager, she could earn more than 100 yuan (U.S. $15) each day in the peak season, which is much higher than work outside. "Now I can stay with my family," she added, "Chinese government and MCC have made it possible."