Hebian Village has taken on a new look
p.china.org.cn by Xiang Ting,March 13, 2018

Adjust font size:

Located in Mengban Town, Mengla County, Xishuangbanna Dai Autonomous Prefecture of southwest China's Yunnan Province, Hebian Village, as its name suggests, sits along a river. Of the 57 households or 206 residents, more than 90 percent are Yao people, one of the 55 ethnic minority groups in China. The nice climate and abundant rain have made it possible for the villages to live on rubber and sugarcane. With an average annual per capita income of 4,000 yuan (U.S. $600) and debt of 3,000 yuan (U.S. $450), locals have little capability to improve their dilapidated housing and infrastructure.

But that has been changed when Li Xiaoyun, a professor in rural development from China Agricultural University, came here for a field research in 2014. "It was so primitive," he said. "I didn't expect there were places like this."‍

After back, Li began to rally supports, both financially and non-financially, from the local government, NGOs as well as individuals. Determined to lift the villagers out of the poverty trap, he decided to start with the houses. Volunteers were invited to draw design sketches. While the cost is almost covered by subsidies, donations and interest-free loans, each household only needs to pay about 20% or 50,000 yuan (U.S. $7,500) by themselves for their new house. Now the village has taken on a totally new look.

In addition, the dirt road leading to the village was paved over with cement and facilities like conference and entertainment centers and public toilets were constructed. The beautiful scenery and unique Yao style have even attracted tourists. By providing them accommodation, locals can earn as much as 20,000 yuan (U.S. $3,000) a year.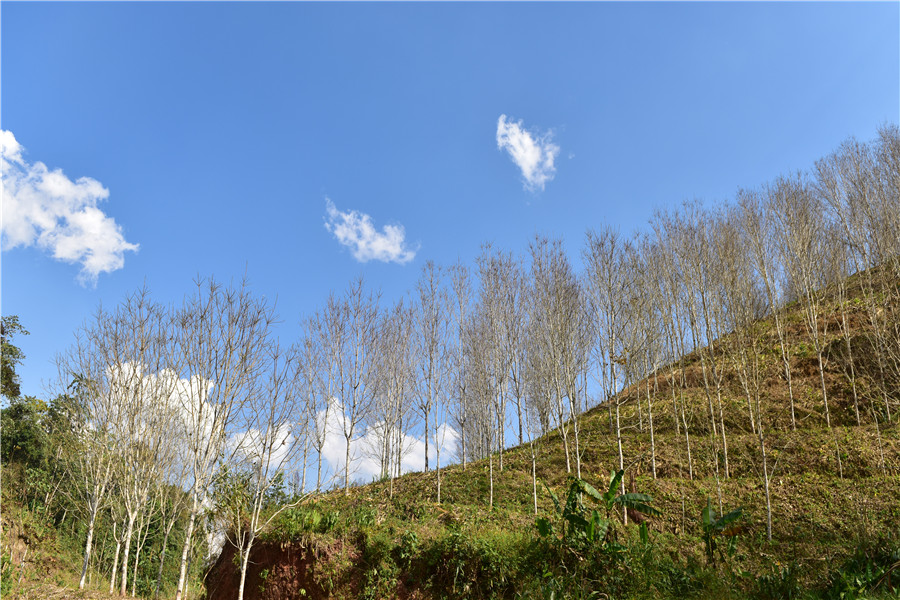 Local people live on tropical plants like rubber.