Ganoderma lucidum planting in Jinzhou
p.china.org.cn by Chi Wanting,March 07, 2018

Adjust font size: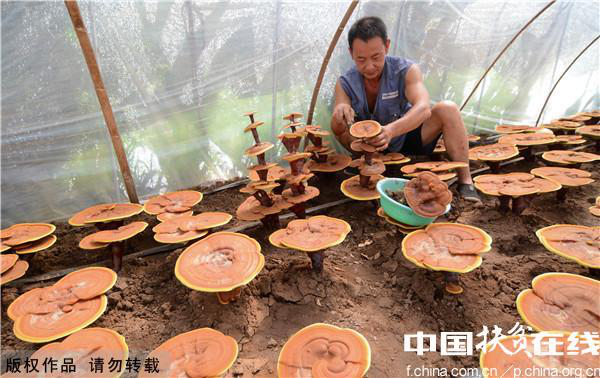 July 28, 2017—Villager Li Quanhai collects ganoderma lucidum spores. [Photo by Jin Zhou]
Niangnianggong Village is located in Jinzhou City in northeast China's Liaoning Province. Villagers there are increasing their income by means of a model known as "enterprise+base+cooperative+poor household". This year, in more than 30 polytunnels, the village has planted over 50,000 ganoderma lucidums, a valuable fungus that serves as Chinese herbal medicine. It will produce revenues of 2.25 million yuan (c. U.S. $341,000) per hectare, leading local villagers to a better life.