A look at the grapes of Quanzhou
p.china.org.cn by Zhang Lu,February 26, 2018

Adjust font size:

With the arrival of early autumn, a scent of grapes is in the air in Quanzhou County, in the Guangxi Zhuang Autonomous Region in southern China.

Thanks to their taste, the Quanzhou grapes sell well in markets like Guangdong, Shanghai and Hunan. According to local farmers, the wholesale price of the Quanzhou grape in 2017 was 8 yuan (U.S. $1.2) per kilogram, and each hectare yields about 37,500 kilos. After deducting costs, the net profit of each hectare is more than 150,000 yuan (U.S. $22,700).

In recent years, the Quanzhou government started to develop vineyards and grape-related tourism as a poverty alleviation measure. According to the Quanzhou Agricultural Information Network, as of September, 2017, the total land allocated towards planting grapes is at least 2,000 hectares. The practice has helped more than 4,000 local farmers earn a net profit of more than 30,000 yuan (U.S. $4,500) annually and rise above the local poverty line of 2,300 yuan (U.S. $350).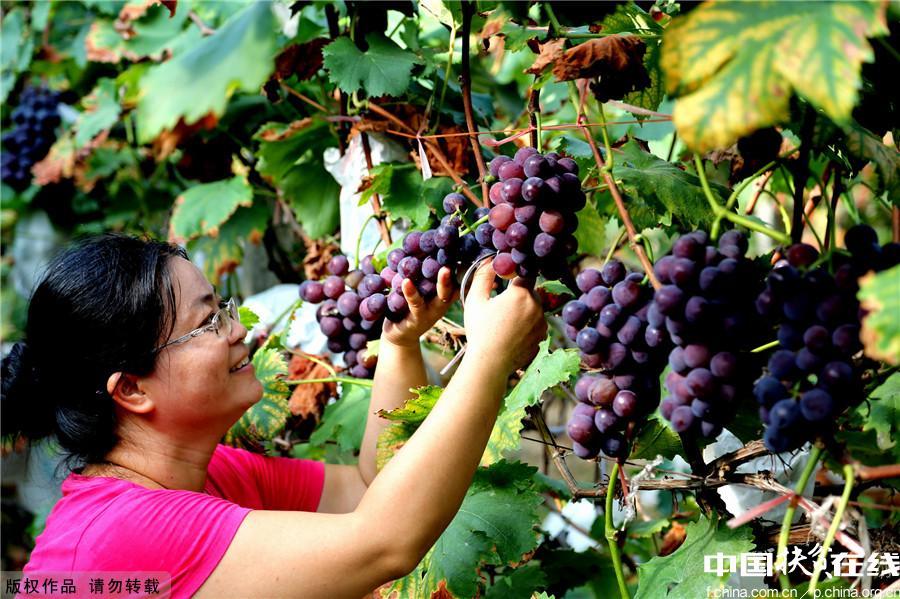 A tourist picks grapes in the Wayaogang Village vineyard, in theGuangxi Zhuang Autonomous Region in southern China,on September 9th, 2017. [Photo by Wang Zichuang]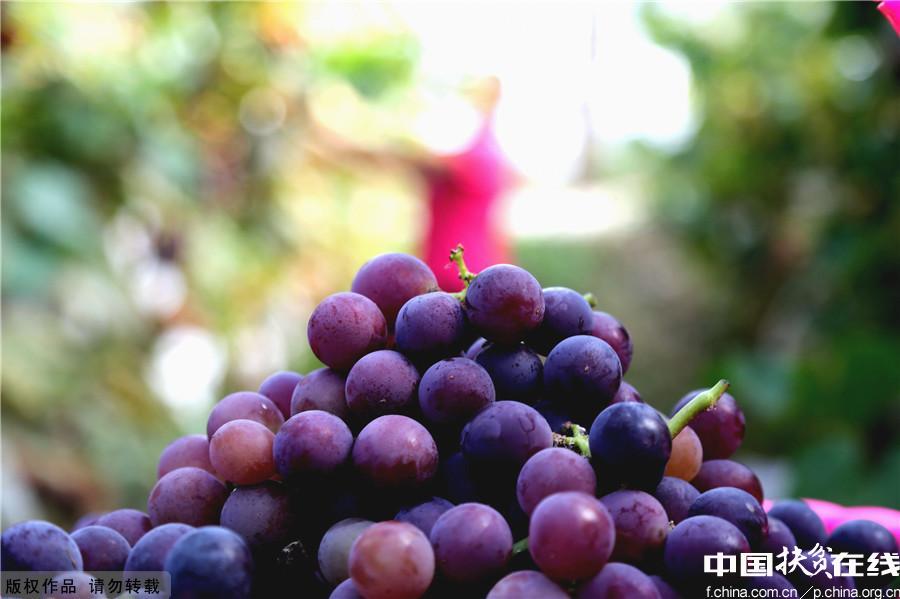 The grapes from the Wayaogang Village vineyard. [Photo by Wang Zichuang]