Motivation of the poor matters in fighting poverty
p.china.org.cn,December 27, 2017

Adjust font size: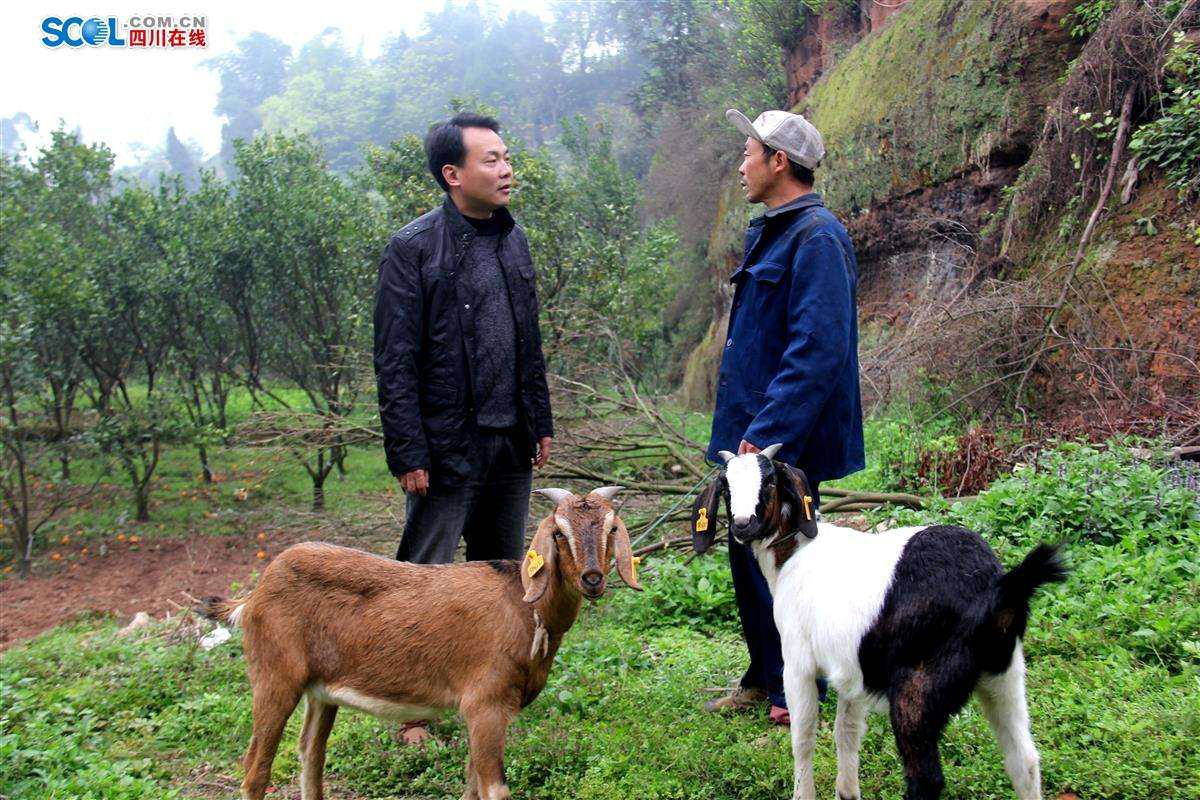 Who should take up arms in the war against poverty? This is a task for poor households, the government and the whole of society, but in the final analysis it is the poor households who must win the war. As the battle enters unchartered waters and more and more people are lifted out of poverty, a growing problem of psychological barriers is found in several poverty-stricken counties. The battle has become a campaign to force people out of poverty in some places, and their reluctance to do it on their own has become a stumbling block to progress.
Developing competitive industries is a key solution that is very much part of the stability and sustainability of poverty alleviation. But it needs to stand the test of the market. Some poor households have an instinctive fear of the market and feel nervous about the idea of fighting poverty through developing their own business. They are only interested in involving themselves in lucrative businesses, and some of them even ask for government guarantees for success if they are pushed to do so.

"The poor don't want to raise anything for fear of losing money," says a village official. People complain that government offered little help in the past. Now, with the implementation of targeted poverty alleviation, the poor can access poverty-alleviation fund and subsidized loans from the government, but some of them are still reluctant to raise livestock. Village officials go door to door to help, but they often face questioning like "what if the pigs fall ill or die? Can I get compensation in that case?" Officials find it hard to respond. It is reported that some poor households agree to raise cattle, but ask for money for feedstuff and wages because they see this as a task that has been assigned to them by the government.

Poor villager Qin Hongkuan stands in front of his dilapidated wood shack, staring expressionlessly at the endless barren mountains while taking a deep inhalation of smoke. "I will never raise chickens. One of my fellow villagers tried it, and saw many of his chickens die."

In order to incentivize villagers to raise chickens and develop a stable income, the government offers some subsidies after the chickens are ready for slaughter. But Qin has no interest at all—he is worried about losing money should his flock fall victim to bird flu. But he has thoughts only for the fellow who lost money, while turning a blind eye to his neighbor He Guijie, who is faring well with 300 chickens on the farm. Qin's wife left the village in search of work more than a decade ago; having escaped from the desperate situation in the village she never came back.

Many poverty-alleviation officials at village level explain that some places offer rewards instead of subsidies, which means the poor households only get money after they carry out the projects. But some insist on being paid before they start, while others go even further, saying they will never join a project even if they are offered money. It is disappointing to see carefully designed policy so far at odds with reality. "One village official is required to couple up with a dozen poor households, and they often begin to run out of patience before those under their care have been lifted out of poverty," says a poverty-alleviation official.

Some poor households are used to struggling in poverty and feel they can do nothing about it. Thinking that people around them are just the same, they tend to just muddle through.

In a remote village at the foot of a mountain luxuriant with plants—an ideal place for animal husbandry—each poor household was offered five sheep, and normally after two years each female sheep could deliver several lambs. If managed properly, the number of sheep would gradually increase. But when the organization offering help went back to revisit, they found that a lot of sheep has been eaten. With an expression of helplessness, one official said that some poor households simply accept their life of poverty, and never feel any inclination to try for anything better.

"We often visit the poor households in the village," says the director of a county poverty alleviation and development office. "Some of them are already drunk even in the morning. It seems they have a different take on the definition of happiness, and it leaves us all feeling confused."