A bumper year for balsam pears in Longli
p.china.org.cn by Zhang Lu,November 08, 2017

Adjust font size:

On August 9, farmers were busy harvesting balsam pears in the planting base of Wantan River Eco-agricultural Park. Located in Longli County of southwest China's Guizhou Province, the park expanded its vegetable plantations area to more than 13 hectares this year. In the harvest season, balsam pear yield each hectare is expected to reach 75,000kg while its total value be 2.6 million yuan (c. U.S. $393,000). Meanwhile, the profit will exceed 1 million yuan (c. U.S. $150,000).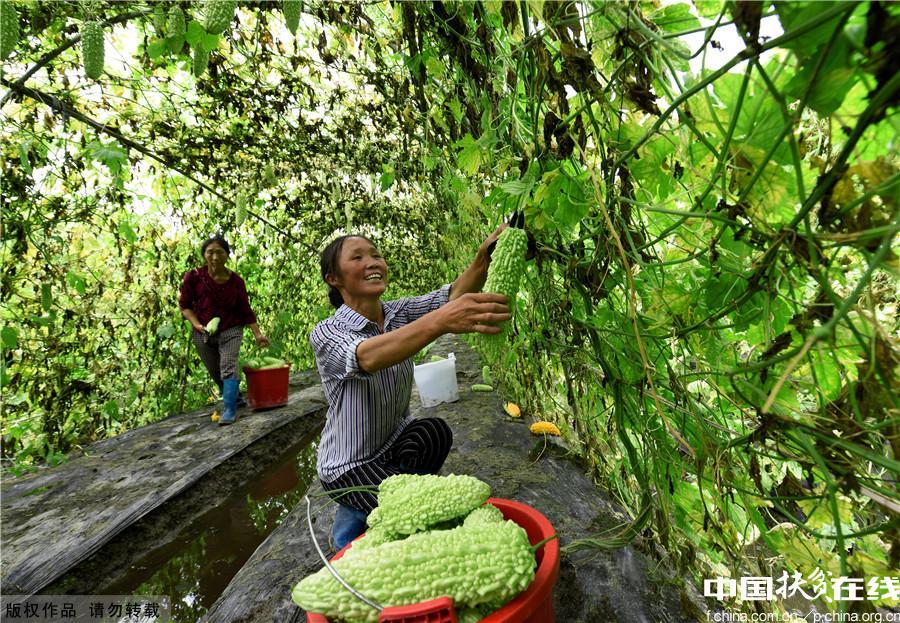 Farmers harvest balsam pear in the planting base. [Photo by Long Yi]