Power companies team up to bring electricity to remote Tibetan village
p.china.org.cn,October 30, 2017

Adjust font size:

To provide farmers and herdsmen in Longla relocation site at Nai Village—the most remote border village in Lhozhag County of Lhoka, a city in the south of China's Tibet Autonomous Region—with prompt access to electricity, Anhui Electric Power Company and Lhoka Power Supply Company of State Grid joined hands. In only 15 days from June 15 to 28, the team made use of every minute to build a 10 kV transmission line as long as 11.6 km and a 50 kVA pole transformer, creating a "miracle of speed" on the plateau. The site, though in unfavorable environment, was finally included in the power grid.

"With stable and sufficient power supply, we can build the long-planned stone processing plant now, not only increasing income of farmers and herdsmen but also laying a good foundation to fight against poverty," said Phuntsok Dorji, the village party secretary, excitedly.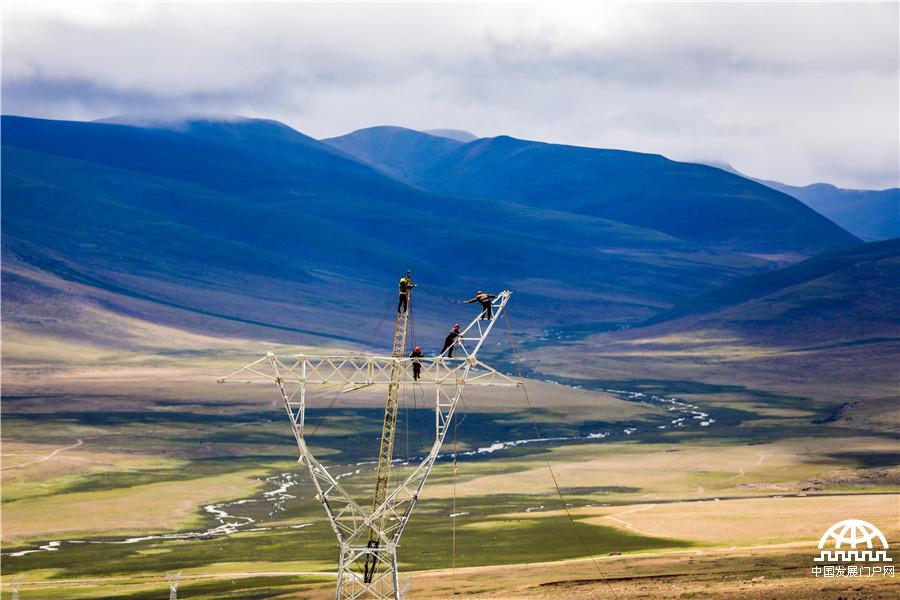 State Grid staff work on the power project in Longla. [Photo by Wang Wen, Zhu Anda & Chen Weiwei]