Sichuan pepper helps Henan village out of poverty
p.china.org.cn by Chi Wanting,October 23, 2017

Adjust font size:

On August 22, 2017, Lu Lanying, a grower of Sichuan pepper from Caijiayan Group of Shangping Village in central China's Henan Province, is busy with her harvest. At an average altitude of over 1,300 meters, the village covers a mountainous area of about 12.5 square kilometers. In recent years Shangping has developed its economy by planting Chinese prickly ash trees on slopes, in ravines, and on ridges. Under the guidance of agricultural experts, villagers are taking a scientific approach to cultivation, and their crops are popular in the market. Due to the unique mountain climate, local peppercorns are renowned for their size, deep color and strong aroma. Li Linyi, a villager who planted more than 100 trees, has had a bumper harvest this autumn. His family and even some village officials come to help.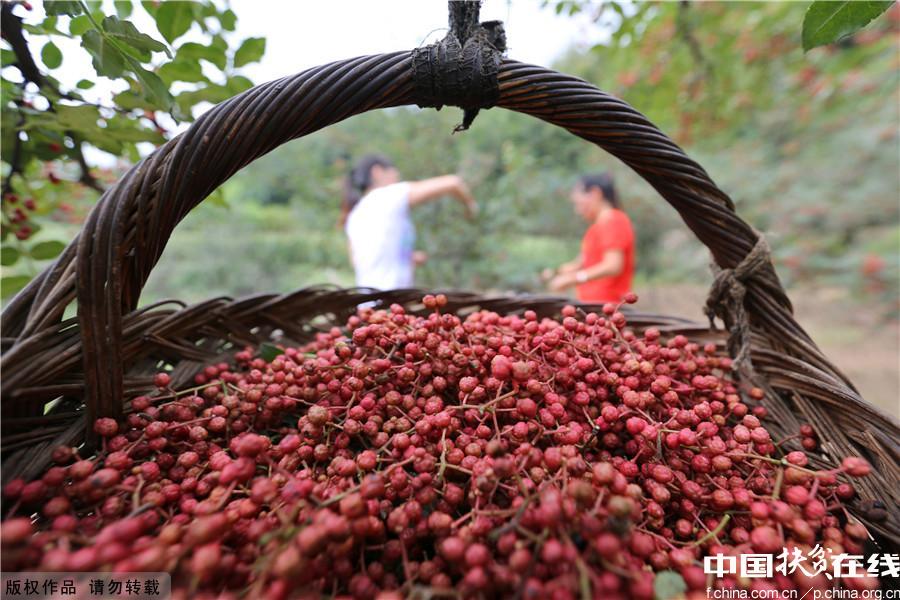 A harvest of Sichuan pepper [Photo by Bi Xingshi]