Three changes help eradicate poverty in Banmiao Village
p.china.org.cn,October 16, 2017

Adjust font size:

Shanyang County, located in China's northwest Shaanxi Province at the foot of the Qinling mountain range, is an agricultural county and an old revolutionary base registered as nationally impoverished. With 129 poor villages, it has a poverty rate of 22.3%. Banmiao Village in the county has an even higher of 33.6%, with 588 poor people in 183 households.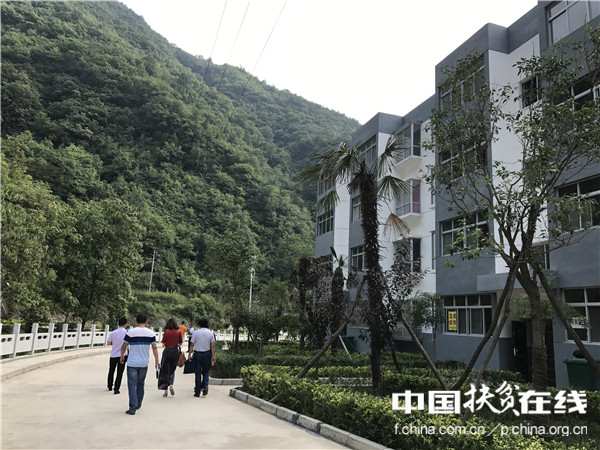 The resettlement community in Banmian Village [Photo by Yang Xiaoxiao]

Villager Xia Longfu was driven into poverty, for his wife has heart disease and it costs a lot of money. Before moving into the resettlement community, his family lived in the mountains, with no access to water. And he could only make ends meet by working in Henan Province. In February this year Xia's family moved into their new home, which covers 50 square meters.
Xia's income has also been significantly improved. In addition to subsidies from the government, he can earn another 10,000 yuan (U.S. $1,516) every three years by planting traditional Chinese medicine. Xia is also a forester and this brings him 300 yuan (U.S. $45) per month. In July, he became the shareholder of a local aquafarm and it's estimated that he can receive an 8% dividend each year.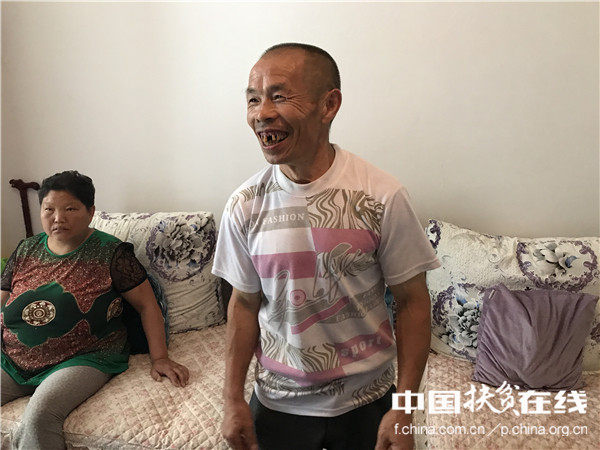 Xia Longfu smiles happily in his new home. [Photo by Yang Xiaoxiao]
In recent years Banmiao Village has developed a collective economy based on its local conditions. It has experienced three changes: resources become capital; funds become shares; and villagers become shareholders. For example, its water resources, land, river embankment and development funds have been exchanged for shares. While providing the local poor with more jobs, this allows both the village and individuals to have an income increase.