Colorful paddies in Taijiang become a tourist attraction
p.china.org.cn by Chi Wanting,October 16, 2017

Adjust font size:

Yangfang Village of Taijiang County in southwest China's Guizhou Province is one of the first villages on the targeted poverty alleviation list to receive support from China Southern Power Grid. With the help of the College of Agriculture & Biotechnology of Zhejiang University, Yang Sihan, first secretary of Yangfang, led the local Miao villagers to plant more than 5 hectares of colorful paddies. Now the flowering rice attracts many tourists. Sown in strips, the growing rice plants come in five different colors. The brilliant colors and fragrance of the rice promise a bright commercial future, bringing more income to the local villagers.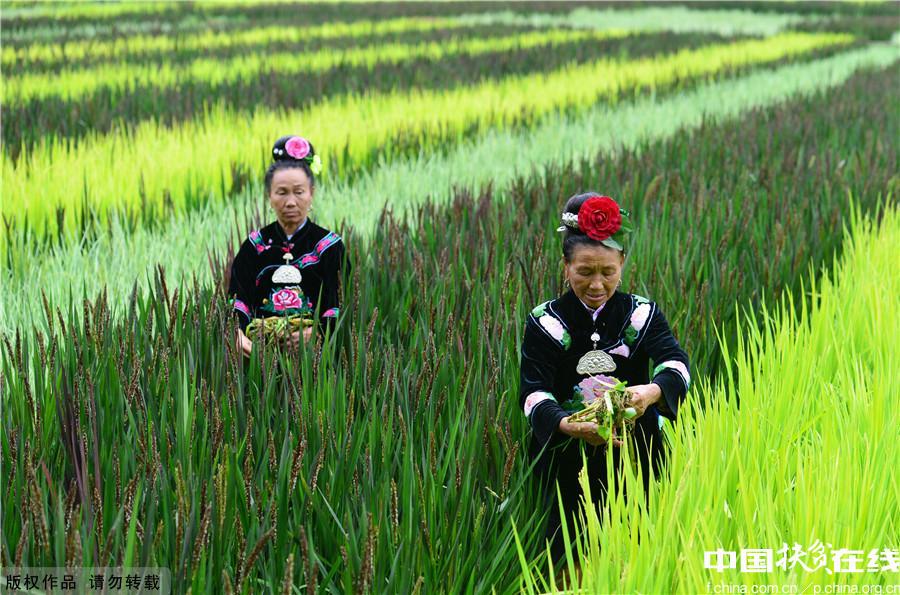 August 24, 2017—Miao villagers in traditional costume in the colorful paddies [Photo by Yang Wenbin]