Solar power stations help to eliminate poverty
p.china.org.cn,September 28, 2017

Adjust font size:

Jingangtai Village is located in the Dabie Mountains in the northwest corner of Tangjiahui Town, Jinzhai County, in central China's Anhui Province. State Grid Anhui Electric Power Company has built and put into operation the province's first solar-tracking agrivoltaics power station (200 kW), which helps to bring in a collective annual income of 150,000 yuan (U.S. $21,765) for the village. In villagers' eyes, the collective solar power station is both powerful and magical, because its installation puts an end to the village's historical lack of collective income. The newly generated income is to be used mainly in village-level public services and to assist the impoverished.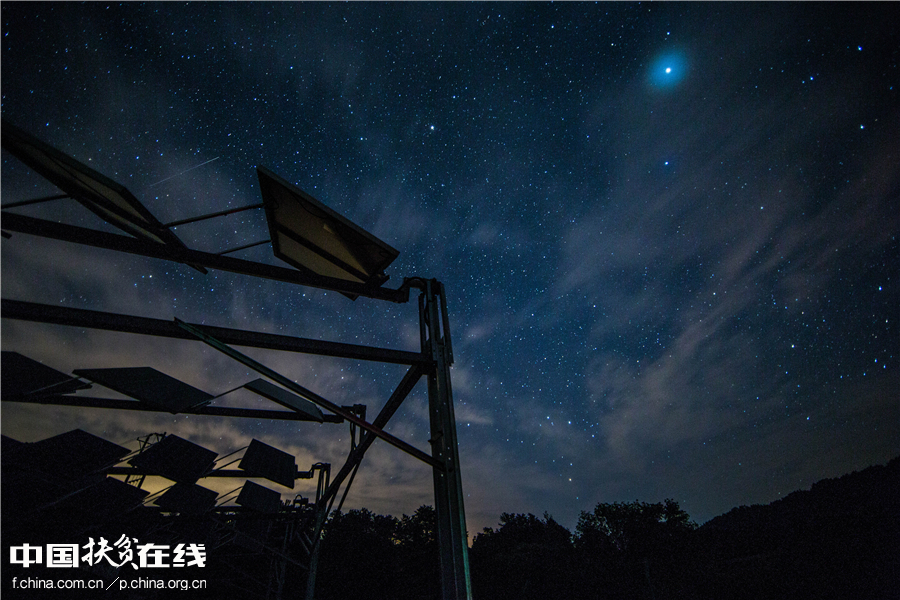 Solar power station panels in Jingangtai Village reflect the starry sky above. [Photo by Wang Wen]