Multiple measures support poverty alleviation in Kuqa
p.china.org.cn by Li Danni,September 21, 2017

Adjust font size:

In recent years, Kuqa County of Xinjiang Uygur Autonomous Region has made full use of the aid policies. Based on its unique location, regional strengths and local conditions, Kuqa has developed several comprehensive poverty alleviation projects involving education, health care, and specific industries. In addition, multiple models are employed to attract small and micro enterprises, thus promoting female employment. Meanwhile, local ethnic people are encouraged through capital and policy support to start their own businesses at home.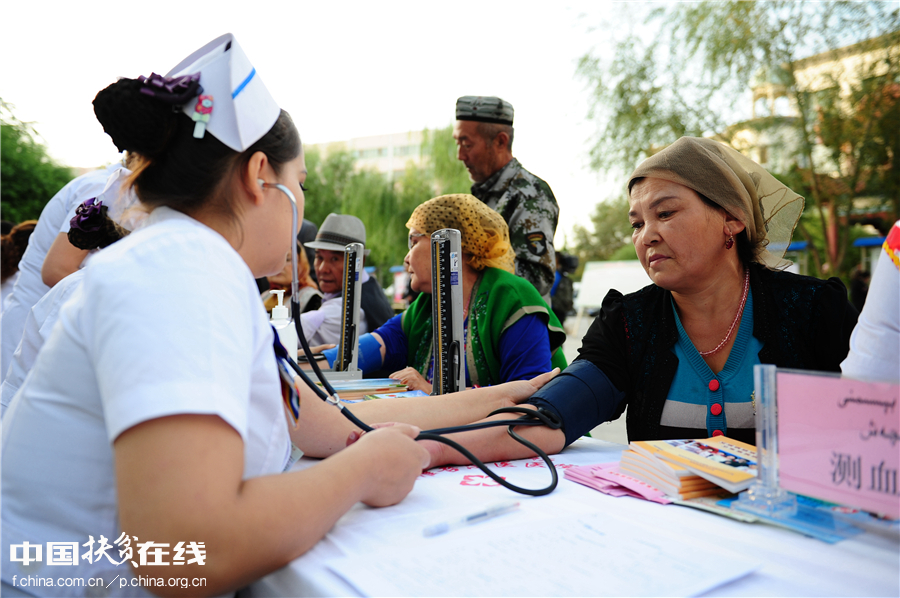 Local people have had access to a free annual health check-up since September 2016. [Photo by Yuan Huanhuan]