[Poverty Alleviation Through a Lens] Yoga is changing the lives of Chinese villagers
p.china.org.cn,July 17, 2017

Adjust font size:

Yugouliang—located in Zhangbei County of Zhangjiakou, a city in eastern China's Hebei Province—is a nationally registered impoverished village. There are 85 registered impoverished households (254 people) among the 193 households (457 people). All young people choose to work outside, leaving behind around 110 elders in the village. Yoga enriches their life. They practice yoga and exchange thoughts during both mornings and evenings. In peak sessions, more than 60 people take part in the exercises. Yoga enlightens villagers' spirits to shake off poverty.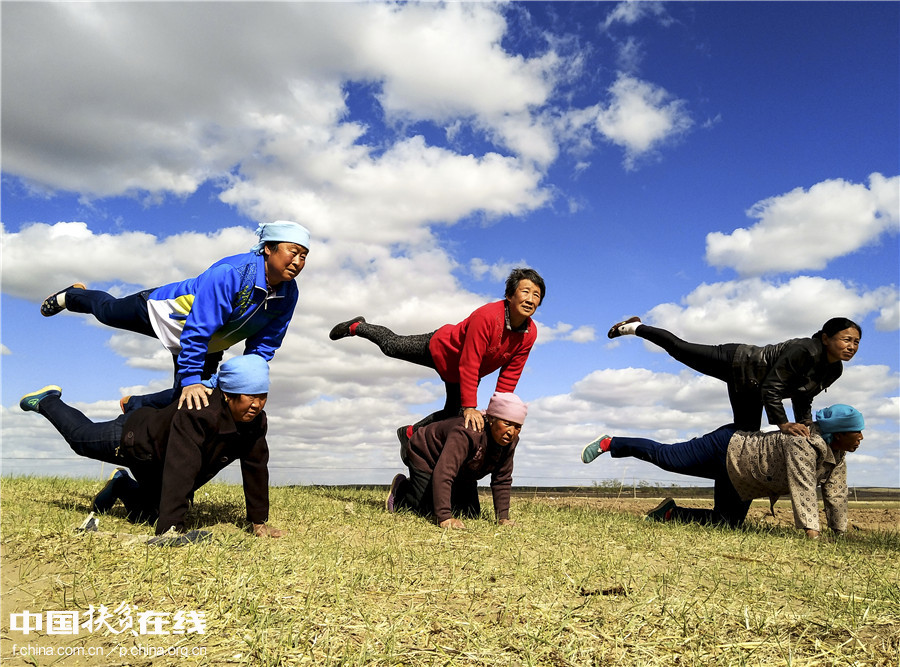 The 74-year-old Han Xiuying and Liu Ying (Middle) are just as deft as two 50-year-old groups might be, when practicing the tiger pose of partner yoga. [Photo by Zhao Zhannan]