[Poverty Alleviation Through a Lens] Deliveryman connects mountains with the outside
p.china.org.cn,07 10, 2017

Adjust font size:

Lushui County is located in the Hengduan Mountains. The small delivery station in the area connects its residents with the outside world. Zhu Kuntao is an ordinary deliveryman working for JD.com, one of the top e-commerce websites in the country. To some, Zhu's daily delivery tasks might seem humdrum or even lowly, but the meaning in his work is derived from ensuring that each and every person living nearby has access to delivered goods.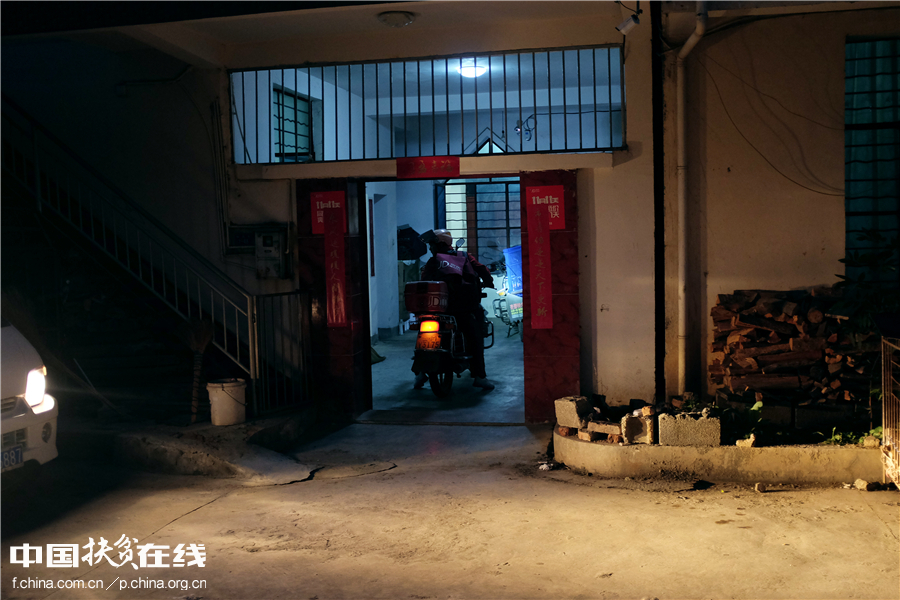 At 7:00 in the morning, Zhu Kuntao—an e-commerce company deliveryman—walks the motorbike out of the delivery station in Lushui, a county-level city in Nujiang Lisu Autonomous Prefecture, Yunnan Province. He has been delivering goods in the region for half a year. As e-commerce continues to develop in China, such remote pockets of the country have been able to enjoy the increasingly accessible home delivery services. [Photo by Zhang Yu]