Youth in five BRICS countries express their thoughts and hopes for cooperation and exchanges in a new era.
A Tangible Project
By Ricardo Rodrigues de Brito
Engineer at CTG Brasil, Brazil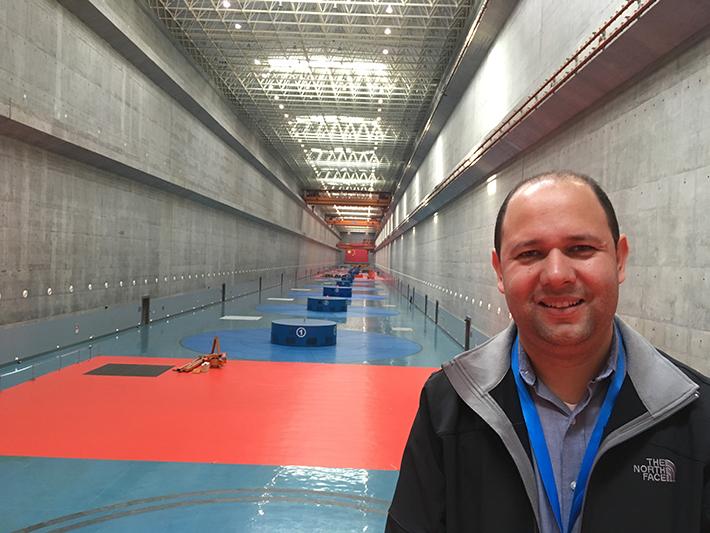 As one passes through the bridges and dams that cross the Paraná River in Brazil, near the Jupiá and Ilha Solteira hydroelectric power plants, one witnesses a complex and challenging process of modernisation and technological renewal, which is currently the largest modernisation project of hydroelectric power plants in Brazil.
The benefits and positive effects of this project for the local population range from improving the reliability of the electricity supply and bringing clean energy to homes to stimulating the growth of the local economy and creating jobs. The workers for this project come from the cities nearby as well as from other locations.
I am very grateful and very proud to work on this project, where China Three Gorges (CTG) Brasil gave me the opportunity to put into practice all the technical and managerial skills that I had gained from my education. It is very good to work together with highly qualified and experienced professionals, and also with suppliers who lead the market in terms of technology of hydroelectric power plants. Today I can say that I have access to the very newest in terms of technology applicable to hydropower modernisation projects.
This project has a multicultural working environment involving Chinese and Brazilian employees, and we need to have empathy to deal with cultural differences. But I understand that this strengthens us as professionals and as people. On the other hand, I also understand that there are many similarities between the cultures, such as the importance given to the safety of people and families.
In the technical aspect, we have the opportunity to share our experience in the hydropower construction and modernisation market in Brazil, as well as the opportunity to learn about processes and technologies applied by our Chinese colleagues in hydropower construction and modernisation projects in China.
I had the opportunity to visit the Three Gorges Project in China, which is the largest hydroelectric power plant in the world, built by CTG, and it was an experience that will be etched in my memory forever. I was able to observe that the equipment and systems in operation at this hydropower plant are similar to those we have installed in Brazilian hydropower plants, such as the Itaipu hydropower plant, which demonstrates that the integration between Brazilians and Chinese has been taking place for many years and has brought to both countries excellent results in terms of technological and economic development.
I can see that the cooperation between China and Brazil brings many investment opportunities in the energy area, which is good for job creation and cultivation of qualified engineers, both Brazilians and Chinese, to meet the demands of the projects.
Brazil is a country with high potential for implementing clean and renewable energy projects, be it hydro, wind, solar or other sources, and China has the technological development and production capacity to meet the needs of the execution of these projects in Brazil, which makes this cooperation between the countries beneficial for the two sides.
For the future, I hope that the good relationship among the BRICS countries will be maintained and that rules will be improved to facilitate investments and cooperation among the countries, while stimulating local industries in each country in order to generate technological and economic growth for the grouping.
I believe that an increase in the BRICS investments in renewable energy will certainly bring huge benefits to the local population of the countries and will also improve the world, through environmental protection and sustainable development.
Great Opportunities Ahead
By Yakusevich Vladislav Vladimirovich
Deputy director of the Research and Education Centre, Bauman Moscow State Technical University, Russia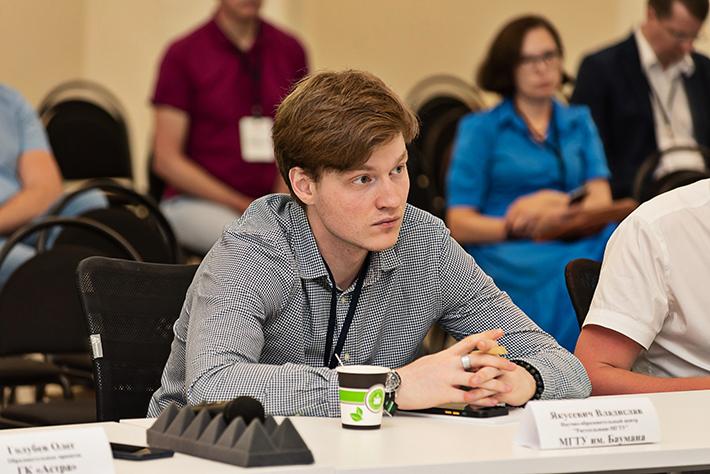 It is worth noting that Russia and China are key figures in the formation of a new multipolar world system. Both states continue to strive to increase their influence on the world stage and act in partnership to coordinate approaches to key global issues. In this context, their interactions within the BRICS framework play an important role in strengthening their position in the world.
Economic cooperation is one of the most important aspects of the interaction between Russia and China within the BRICS framework. According to the data released by the General Administration of Customs of China, in 2022, the trade between Russia and China increased by more than 30 percent to $190 billion. China exported $33.686 billion worth of goods to Russia from January to April of this year, while supplies from Russia to China totalled $39.462 billion. More than 70 percent of settlements in trade between Russia and China are already made in national currencies. Anton Germanovich Siluanov, minister of Finance of the Russian Federation, noted that a year or two ago this figure was 30 percent.
Energy cooperation is also a key aspect of their cooperation. Russia is one of the largest exporters of energy resources such as oil and gas, while China is the largest consumer. Therefore, the development of energy cooperation between the two countries holds great promise. Over the past few years, several projects such as Power of Siberia and Power of Siberia 2 have been launched, which provide an opportunity to export Russian natural gas to China. These projects contribute to strengthening China's energy security and reducing its dependence on energy supplies from other regions.
Another area of cooperation between Russia and China is in science and technology. The two countries actively exchange technologies and scientific achievements, which contributes to the innovative development of both economies and opens up new opportunities for both countries. The BRICS grouping also organises numerous forums and conferences where Russian and Chinese scientists exchange experience and ideas.
Engineering cooperation between Russia and China already has a long history. Both countries have significant engineering potential and make huge contributions to scientific and technological achievements. Joint research and exchange of experience can promote innovation and technology improvement. Joint projects in space research, infrastructure construction, energy systems and mechanical engineering are examples of successful cooperation. In the long term, such cooperation will enable both countries to build up their innovative potential and expand their technological capabilities.
In addition, Russia and China are also actively developing future technologies such as artificial intelligence, quantum computing and nanotechnology. Collaboration in these areas could lead to significant improvements in the scientific and technological achievements of both countries.
People-to-people exchanges between the two countries also occupy an important place in their relations. Joint cultural programmes, and exchanges of students and scientists help to strengthen mutual understanding between peoples. Such collaboration can lead to new engineering developments that can address global challenges such as climate change, access to clean water and energy efficiency.
There is a great cooperation potential for Russia and China within the BRICS framework. Both countries have strategic partnerships and ambitious plans for each other. In the context of globalisation and constant changes in world politics, they are striving to create a more sustainable and fairer world economic system and to increase their influence in the international arena. Both countries attach great importance to international cooperation and have proven their ability to engage in constructive dialogue and joint projects. China aims to use the Belt and Road Initiative to connect Eurasia, and Russia is a key transport hub in the path of this project. This creates unique opportunities for cooperation in transport and logistics.
Shaping Global Governance And Sustainable Development
By Rohidas Munde
Assistant professor at the Department of Civics and Politics, University of Mumbai, India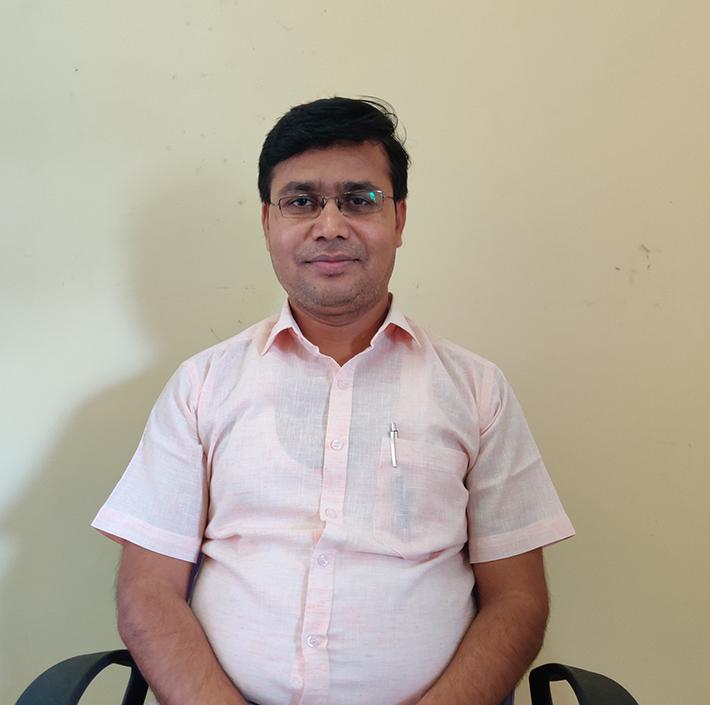 The institutionalisation of BRICS has made remarkable progress since its inception in 2006. To address common challenges and disputes, the BRICS nations must strive for mutually accepted solutions and foster strategic, economic, and technological ties. By strengthening BRICS as a platform for regional and global issues, it can become the voice of suppressed and marginalised states at international organisations like the United Nations, International Monetary Fund (IMF), and World Bank, ultimately working towards achieving multipolarity.
Many countries, including Bangladesh, Indonesia, Argentina, Germany and Egypt have expressed keen interest in joining BRICS, recognising its significance. These countries seek to overcome the hegemony of existing institutions. The increasing importance of BRICS has led developing and underdeveloped countries to view it as a beacon of hope amidst financial crises, ongoing conflicts, terrorism, drugs and human trafficking, and current world politics. It is now the responsibility of BRICS member countries to fulfil the expectations placed upon them by these hopeful nations.
Furthermore, there is a growing sentiment within BRICS for the need to break free from currency imperialism and establish a new global currency to address the issue of a few international currencies being disproportionately valued against others. The dominance of the US dollar, for instance, seems unnecessary when neighbouring countries could engage in border trade using their own currencies or even resort to barter systems when necessary. The BRICS organisation, with its significant potential, could explore the possibility of launching its own currency, thereby reducing dependence on other currencies, particularly the US dollar.
Russia has expressed a desire to challenge the US dollar's dominance as the world's de facto currency. Babakov Alexander Mikhailovich, deputy chairman of the State Duma, revealed this intention at the St. Petersburg International Economic Forum. Acorn Macro Consulting, a UK-based economic research firm, highlights that the five BRICS nations collectively contribute nearly 31.5 percent of the global GDP, surpassing the G7 countries and altering the global economic power dynamics. This development coincides with Western countries, grappling with recessionary challenges due to high interest rates set by central banks to curb domestic inflation. In contrast, the economies of India and China are expected to drive global growth with projected growth rates ranging from 5 to 7 percent this year. If the BRICS countries were to engage in trade using a common BRICS currency, it could potentially reshape the valuation dynamics of other international currencies in favour of the BRICS group.
In addition to financial endeavours, there is a need for a comprehensive BRICS University that prioritises diversity among faculty and students, attracting the best talent from member countries. This university should focus on finding solutions to global issues such as cancer, HIV/AIDS, and emerging viruses. Collaborative research can lead to the development of affordable medicines for BRICS nations and the rest of the world. Additionally, agricultural challenges can be addressed through joint efforts.
The BRICS University League should also contribute to sustainable rural development, mitigating mass migration from rural to urban areas, and restoring the prestige associated with agricultural professions. Research in agriculture, development of drought-resistant seeds, and sustainable rural development are vital aspects that the universities should focus on.
In conclusion, the institutionalisation of the BRICS grouping has made significant strides in promoting inclusive multilateralism and sustainable development. As South Africa assumes the BRICS presidency in 2023, member countries must collaborate on mutually acceptable solutions, strengthening strategic, economic, and technological ties. By upholding the principles of inclusive governance, sustainable development, and economic cooperation, the BRICS can serve as a catalyst for global change, challenging the existing global order and reshaping the dynamics of global governance.
For a Win-Win Cooperation
By Ni Bowen
Student at Beijing Foreign Studies University, China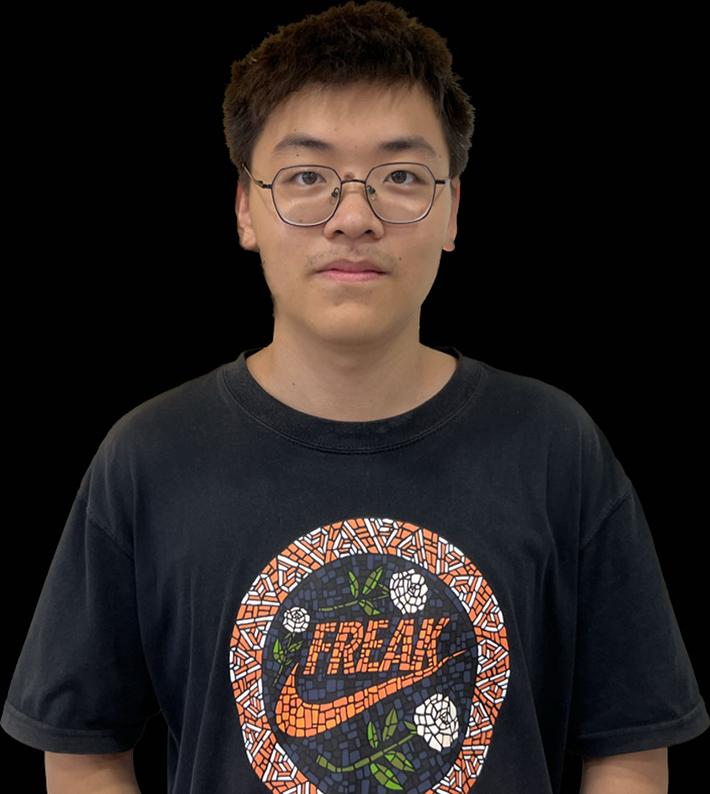 The BRICS Summit will be held in Johannesburg, South Africa, in August this year. I am expecting to see more outcomes from the summit, which can further promote cooperation in various aspects among developing countries.
BRICS is a grouping consisting of five developing countries, but it represents and speaks out for the interests of all developing countries on the international stage. There are many groups representing the developed countries such as G7, NATO, and so on, which focus only on their own interests while ignoring the demands of developing nations. In this context, developing countries should unite and vie for equal footing with developed ones. The BRICS grouping is such a mechanism where developing countries and emerging economies can cooperate for economic development and be an important part of the global governance system.
While I am not an expert on the BRICS as such, as a student of diplomacy at Beijing Foreign Studies University, I focus on international relations and cooperation all over the world. BRICS is a typical grouping that vividly demonstrates how cooperation serves the interests of the countries. In this group, these five countries share their opinions on how to cooperate and grow their economies and how to pool their wisdom and resources to make developing countries' voices heard in the global governance. As a college student in China, my expectations of the summit can be divided into two main parts.
The first is to boost economic development because bigger economy can increase BRICS' weight on the international stage. In recent years, China has made great progress in developing its economy and has become the world's second-largest economy. Nowadays, China is both a big importer and a big exporter. South Africa is one of the fastest-growing economies in Africa, and has the potential to become a big economy through cooperation with other BRICS countries.
As we all know, South Africa has many natural resources, including mineral resources, forest resources and so on. These natural resources are raw material for industrial development. Through industrial capacity cooperation with the BRICS countries, South Africa can process these natural resources and gain more added value through exporting processed products.
Brazil is the largest economy in Latin America and its agriculture and animal husbandry are well developed. Given the huge demand for meat, milk and eggs in the world market, Brazil can take this chance to develop its economy. India is also a rising country both in terms of economy and global influence. With the development of information technology and computer science, it has become one of the world's fastest-growing major economies in the world. But it needs to address the problem of inflation. Russia is an old friend of China and is also an established economic powerhouse. But with the crises in recent years, Russia's economy is slowing. So, in this summit, I hope the five countries could make good use of each other's advantages, and develop more win-for-all cooperation projects.
The second is to strengthen cultural and people-to-people exchange. The Seventh Meeting for BRICS Ministers of Culture held in May 2022 put forward five proposals on deepening people-to-people exchanges and cooperation among the BRICS countries. Only a strengthening of cultural and people-to-people exchanges can help people from different countries to understand each other, thus promoting the building of a community of shared future for mankind. Today, I can see a lot of students from other developing countries in my university; we study together, play together, learn from each other and respect each other's culture.
In the end, I hope the BRICS Summit can bear fruitful results, make people's lives better and issue more policies to further facilitate people-to-people exchanges.
Towards a Healthy Community for All
By Sinovuyo Mkula
Student of Chinese medicine and acupuncture at the University of the Western Cape, South Africa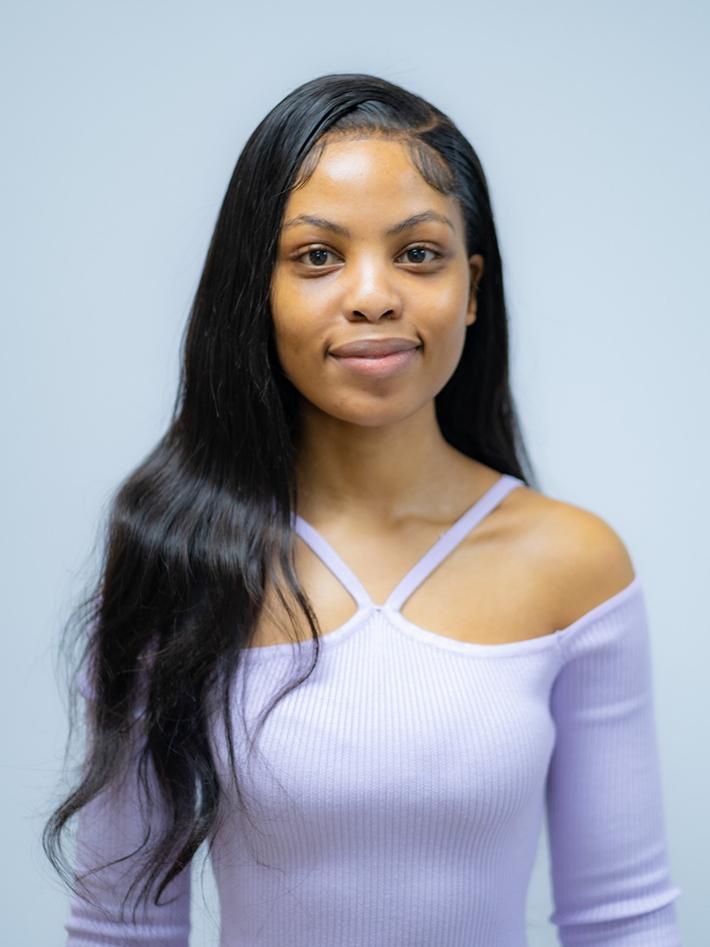 My expectation of the summit is for it to outline what each member state's individual needs and interests are and how the BRICS cooperation can fulfil those needs.
Common interests amongst the states should also be outlined and a plan to serve them must be outlined. Lastly, a report on the progress made on previous cooperative goals should be provided.
The BRICS cooperation initially focused on economic cooperation. However, it would be remiss to assess the BRICS cooperation solely from an economic point of view. Today, that cooperation has established itself as an alternative to the existing occidental financial and political frameworks. Upon reviewing the group's meeting agendas, it becomes evident that cooperation is facilitated in multiple realms such as: political, security, trade, financial and monetary, agricultural, public health, science, education, and people-to-people exchanges. It is in this way that the five countries can benefit from cooperation.
I expect and would like to see China-South Africa cooperation deepen. Moreover, South Africa has a lot to contribute to the cooperation with its diversified and internationally connected population, its primary and influential position on the continent owing to relatively formidable financial, technological, and primary industries. I expect this cooperation to extend beyond the political and economic, as decisions made at the political level tend to trickle down to the personal/individual level. As such, I expect growth in the understanding and experience of each other's respective cultures. China is South Africa's most important international trading partner from a commercial standpoint. As of 2021, South Africa is also considered as China's top trading partner. From a government perspective, China has been a staunch supporter of South Africa's foreign policy objectives and has helped South Africa in its domestic national goals as well as the socioeconomic development goals of the African continent. This should go on, in my opinion.
This year, I had the privilege of being part of the BRICS Seminars on Governance and Cultural Exchanges: Gathering the Power of Youth to Create a Better Future. During the seminar's parallel sessions, experts from the BRICS countries engaged in practical and fruitful discussions on several topics such as promoting mutual learning and consensus for global development, laying a stronger foundation for global development for an open world economy, accelerating global development through technological innovation and transformation, sharing global development opportunities, and accelerating global development momentum. It was inspiring to hear the different views that demonstrated the positive outcomes of cross-cultural and interpersonal interactions across the BRICS nations.
I plan to study further in China. I would like to pursue a master's degree in the traditional Chinese medicine (TCM). I firmly believe that the TCM has the power to alter the course of history in South Africa. A large part of Africa is rural and has financial difficulties. In rural Africa, there is an urgent need for medical assistance and supplies. The TCM offers an alternate strategy for assisting the rural population. Studies have shown that Chinese medicine is effective and affordable for enhancing health. We can perhaps introduce this type of medicine into our healthcare system so that it can serve underprivileged communities. Collaboration between the TCM and African traditional medicine (ATM) can bring many benefits. We have a big obligation to aid the nation's suffering citizens. For the TCM to contribute to the creation of a health community for all people, we should make use of the BRICS cooperation mechanism to help promote it abroad.