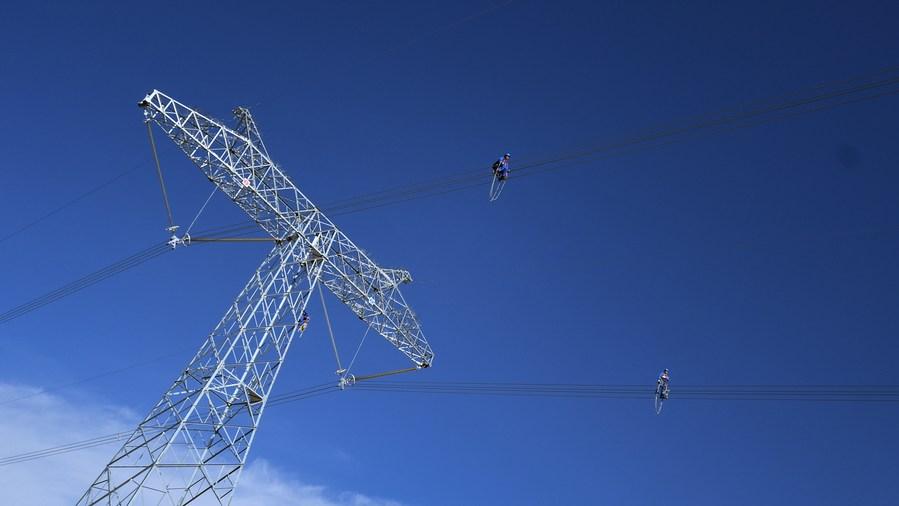 Workers conduct routing inspection of power transmission lines at Tanggulashan Township of Golmud City in the Mongolian-Tibetan Autonomous Prefecture of Haixi, northwest China's Qinghai Province, June 3, 2023.(Photo by Pan Binbin/Xinhua)
China will launch nationwide projects to upgrade the power grid in rural areas to improve power supply and promote rural revitalization, according to the National Development and Reform Commission (NDRC) Friday.
By 2025, the rural power grid structure will be stronger, with power supply capacity and quality steadily improved, said a guideline issued by the NDRC and two other departments.
By 2035, a safe, reliable, and intelligent modern rural power grid system will be basically formed. The country will support the development of renewable energy in rural areas, the document said.
Relevant departments will beef up efforts in supplying capital and issuing loans for upgrading rural power grids, according to the guideline.