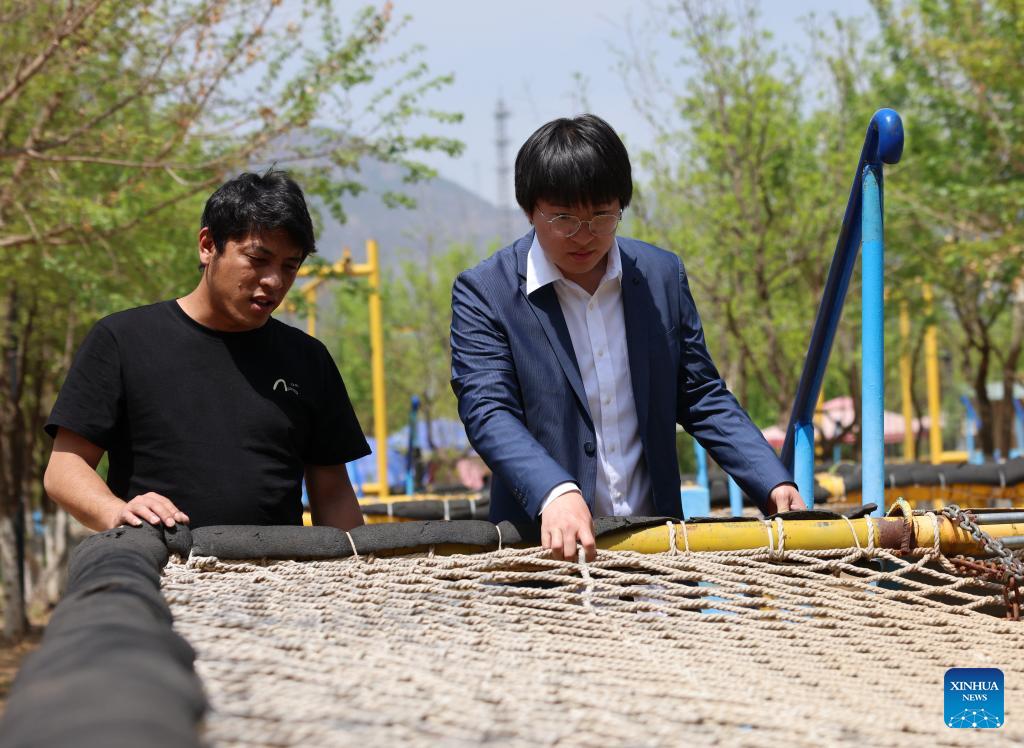 Zhao Jiajie (R) checks amusement facilities at Qingshanyuan in Beijing, capital of China, May 14, 2023.(Xinhua/Zhang Chenlin)
Zhao Jiajie's family has been engaged in the tourism business for three generations.
More than 30 years ago, his grandfather opened a fruit-picking garden to receive visitors, while in 2012, his father built a quadrangle courtyard, a typical Beijing-style dwelling, to offer bed and breakfast services. It is Zhao who turned the family business into an agglomeration of an amusement park, a mini zoo, a camping site, a homestay and a picking garden.
"It is my dream of bringing new business models for tourism and helping my folks make a fortune at our doorstep," said Zhao, 28.
Zhao hails from Liubinpu Township of Beijing's Yanqing District, home to the Badaling Great Wall. The district is famous for hosting the Beijing International Horticultural Exhibition in 2019 and the Beijing Winter Olympics and Paralympics in 2022.
After graduating from Modul University Vienna with a major in tourism management, the young man returned home in 2020, taking over the family business named "Qingshanyuan," which means a garden featuring green hills.
Determined to apply what he learned at university, he introduced various new attractions to the resort, including amusement facilities and specialty and souvenir shops.
Soon he realized it was not enough to rely solely on his family members to run the business, and decided to outsource some of the tasks and introduce business tenants, a strategy initially opposed by his family.
"Why should we contract it to outsiders since we can do it by ourselves," said his parents, who have considerable experience in running a rural tourism business, as they questioned Zhao's outsourcing idea.
He spent a long time explaining the importance of industrial upgrading to them. Meanwhile, he specified the responsibilities of employees to improve their work efficiency, strengthened online promotion and sales, and cooperated with schools to offer research projects and summer camp activities at the resort.
The best evidence for persuading his parents was the increase in annual revenue, which surged to nearly 10 million yuan (1.39 million U.S. dollars) in 2022 from about 2 million yuan in 2020.
Zhao attributed this achievement to the young operations team, of which the majority are locals. "They've found a job at their doorstep, and I've got the talent. We share great ideas and explore new ways every day," he said.
Wang Yi joined the team last October after working as an intern waitress in 2020.
"The diversified activities at Qingshanyuan now attract more and more tourists to spend their holidays here. I'm proud that I made my due contribution to the development of my hometown," said Wang, now in charge of the advertising of the resort.
The resort has over 60 nearby villagers working there, including some in their 60s. "We are willing to drive the regional development and deliver local residents a better life," said Zhao.
According to the government, Yanqing received over 1 million tourist visits during the May Day holiday, ranking first among Beijing's districts in the rural tourism sector.
As bed and breakfast services have been flourishing in Yanqing in recent years, Zhao is confident about the business prospects of the resort.
"Apart from serving guests booking the 49 rooms that we have, we hope tourists living in other homestays can come to the resort for leisure and entertainment," he said.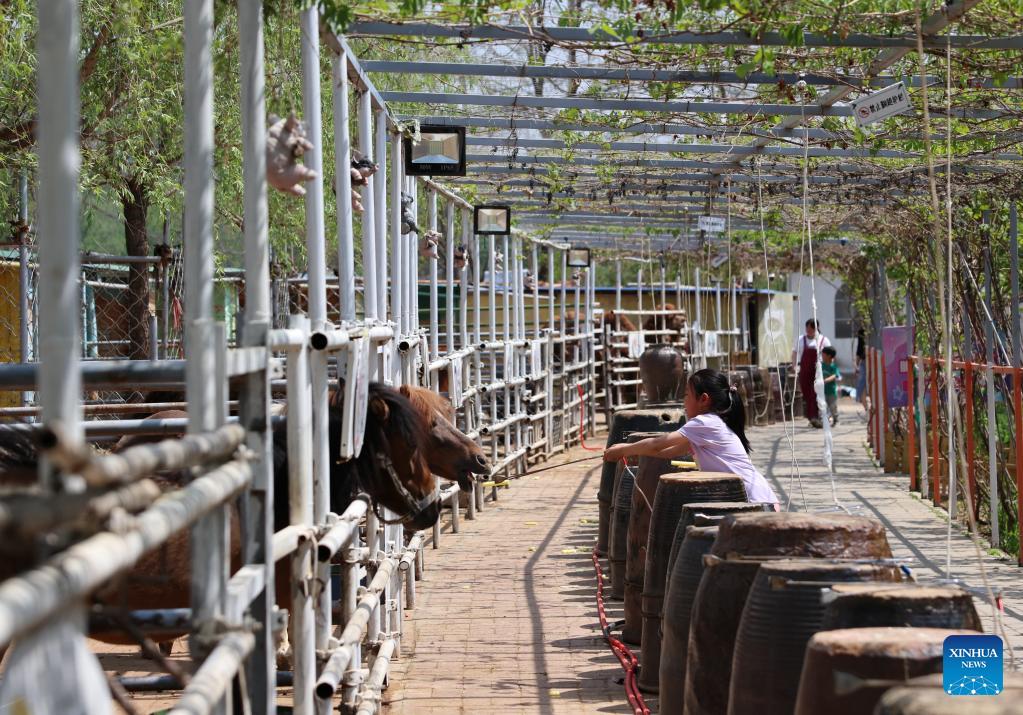 A child feeds animal at Qingshanyuan in Beijing, capital of China, May 14, 2023.(Xinhua/Zhang Chenlin)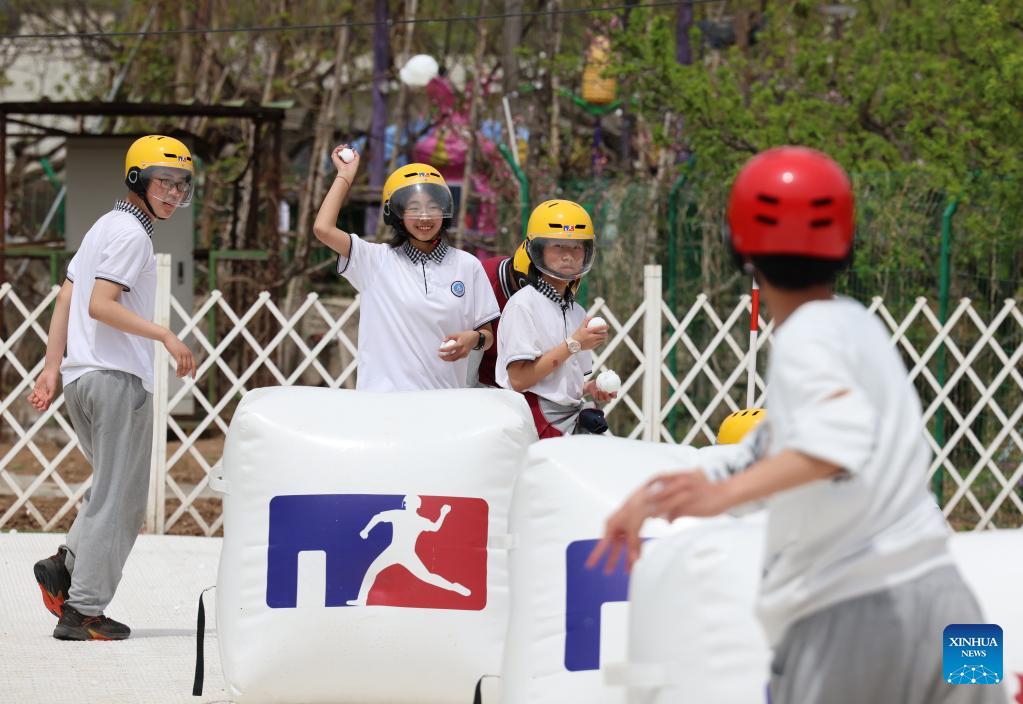 Students experience an amusement project at Qingshanyuan in Beijing, capital of China, May 6, 2023.(Xinhua/Zhang Chenlin)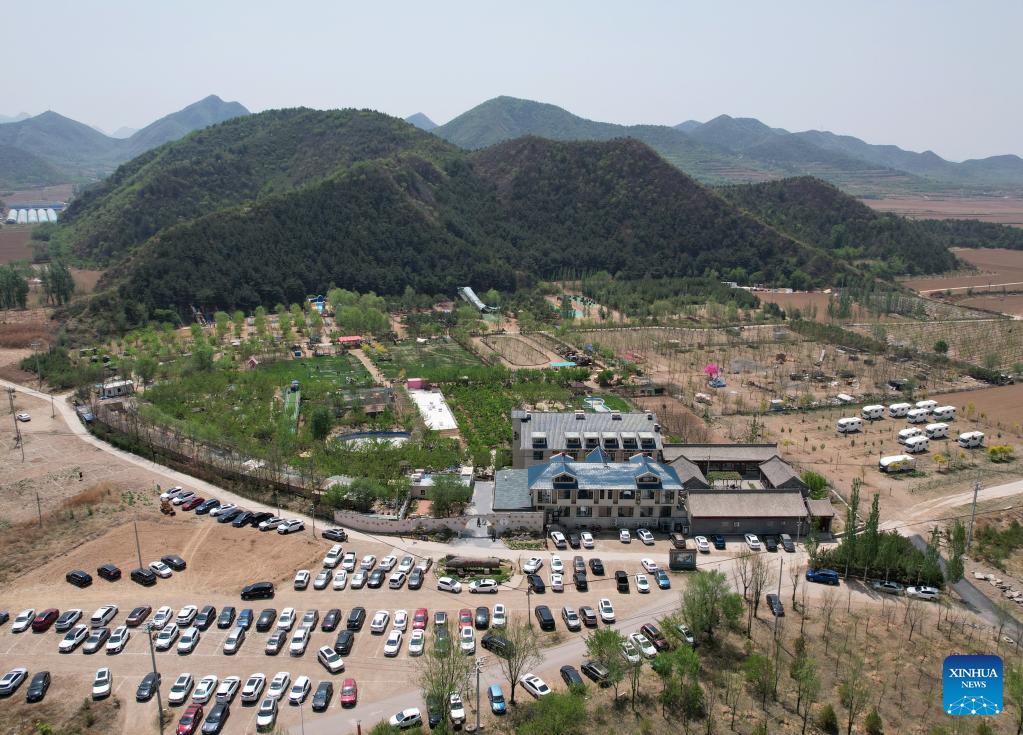 This aerial photo taken on May 14, 2023 shows the Qingshanyuan in Beijing, capital of China.(Xinhua/Zhang Chenlin)