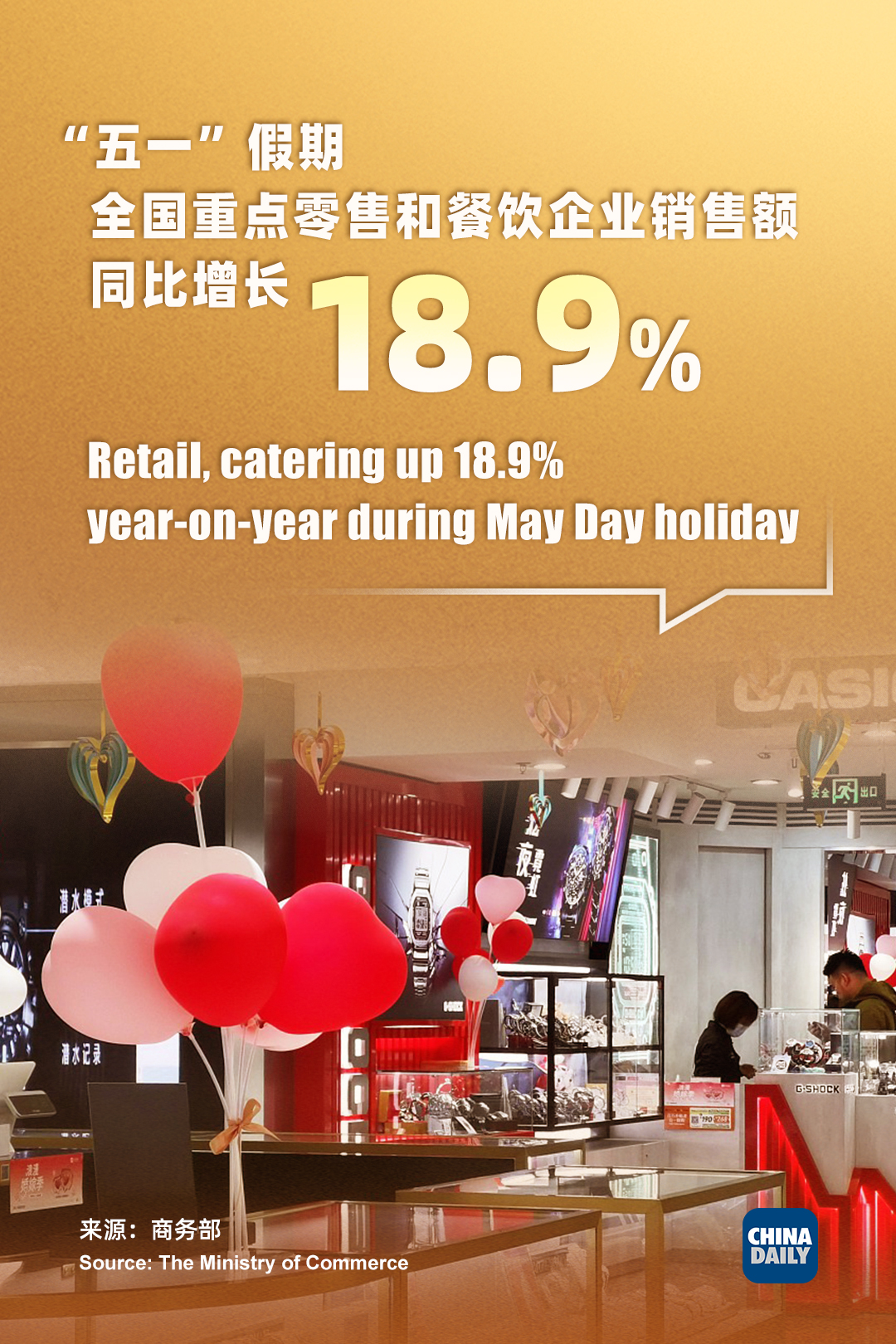 Wu Ruoshan, a visiting researcher at the Chinese Academy of Social Sciences' Tourism Research Center, said the May Day holiday has seen surging demand for travel, and the tourism market has performed well thanks to a wealth of tourism products and the emergence of more attractive destinations.
Zou Qingling, CEO of Lvmama, said the domestic tourism market will have more opportunities this year. Second- and third-tier cities with lower prices, beautiful scenery, entertainment events and rich cuisines have a high possibility of going viral and becoming popular locations.
Overseas destinations were also popular choices for travelers wanting to avoid crowds. According to the online travel agency Tuniu, the Hong Kong and Macao special administrative regions, Thailand and the Maldives were the most-favored overseas destinations during the holiday.