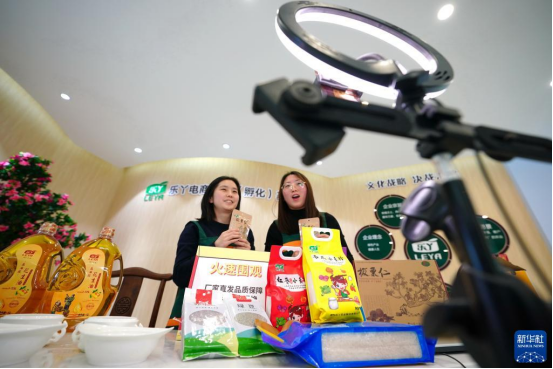 Members ofasupply and marketing cooperative in Kouzhuangtown, Qian'ancity,Hebeiprovince, sell products at a locallivestreamingbase. (Xinhua/Mu Yu)

In recent years, Qian'an city, Hebei province, has vigorously developed facility agriculture and agritourism, encouraged local farmers to sell their agricultural products online, and provided training in order to help them do so.
More than 100 of its farmers and agricultural enterprises have promoted their products on livestreaming platforms so far this winter in order to boost sales during slack season.