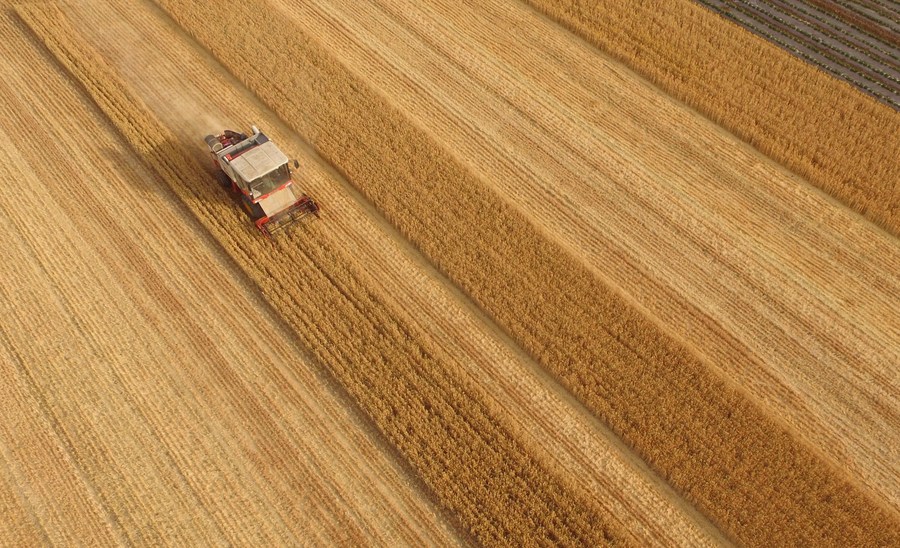 Aerial photo taken on June 5, 2022 shows a harvester reaping wheat in the field ahead of the day of "Mangzhong", or "Grain in Ear", in Bianqiao Township, Pingyi County, Linyi City, east China's Shandong Province. (Photo by Wu Jiquan/Xinhua)
China ensured food security and vigorously implemented the rural revitalization strategy during the past five years, according to a government work report submitted Sunday to the national legislature for deliberation.
The country increased the area of high-standard cropland by 30.4 million hectares during the period, while raising the rate of mechanization in crops plowing, planting and harvesting from 67 percent to 73 percent, the report said.
Tap water coverage in rural areas increased from 80 percent to 87 percent, and dilapidated houses of more than 24 million rural households were rebuilt over the years, it said.