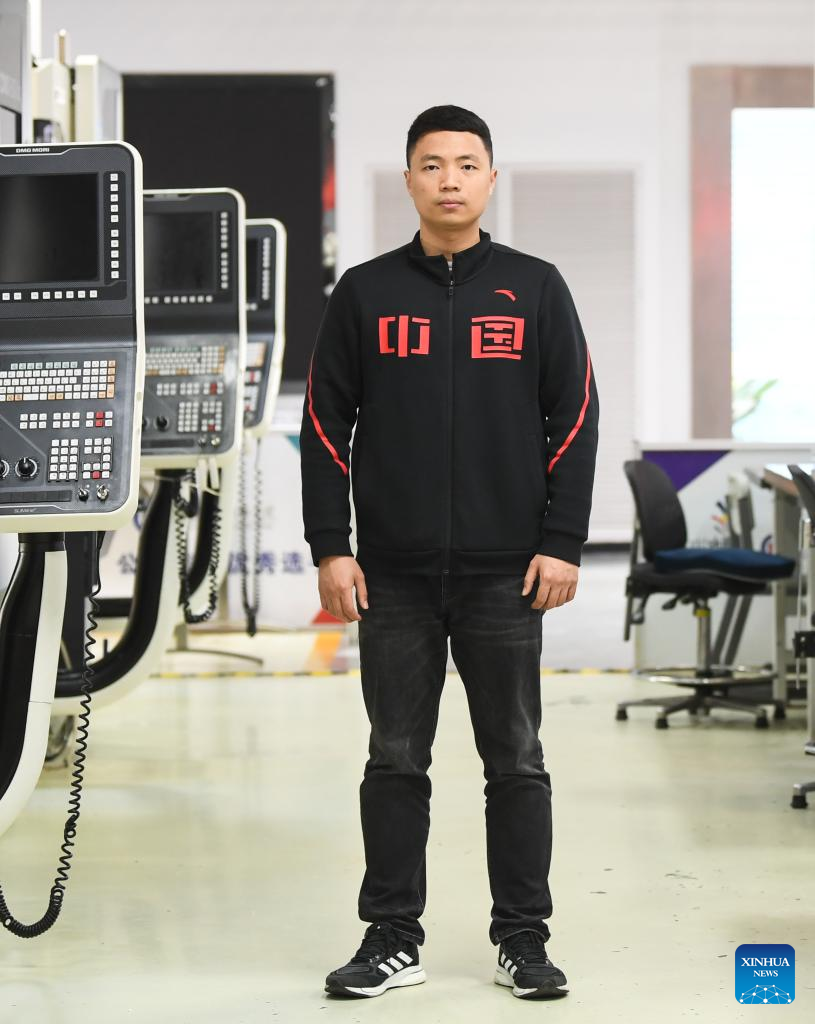 Vocational trainer Yang Denghui poses for a photo at Guangdong Machinery Technician College in Guangzhou, south China's Guangdong Province, Feb. 14, 2023. (Xinhua/Deng Hua)
by Xinhua writers Hong Zehua, Zhou Ying and Li Jiale
GUANGZHOU, March 2 (Xinhua) -- At a symposium held in February in the southern Chinese city of Guangzhou, Yang Denghui, a vocational trainer, spent a few hours with vocational teachers and students, company workers and experts. The experience gave Yang a wealth of ideas and suggestions that he jotted down in his notebook.
Yang works at Guangdong Machinery Technician College. As a deputy to the 14th National People's Congress, he has been busy preparing suggestions for the upcoming "two sessions."
"I will grasp every chance I get to speak for the skilled workers," the 26-year-old said.
Born in east China's Jiangxi Province, Yang has had a passion for craftsmanship since childhood. After graduating from middle school, he studied at a secondary vocational school in Shenzhen, a manufacturing and tech hub, where he mastered the technology of computer numerical control (CNC) mills.
The technology can be used to produce components and has been widely adopted in the manufacturing industry.
It has been utilized to produce various items including aluminum alloy frames for mobile phones, molds for plastic cups, and auto parts, Yang said.
Learning that the Guangdong Machinery Technician College focuses on the cultivation of world-class technicians, Yang decided to further his study at the institute to perfect his skills.
Computer-aided design and coding software demand specific skills from CNC milling operators, whose precision in controlling the machine and knowledge of the part's structure will significantly influence the accuracy of the final product.
In 2017, at the age of 20, he participated in the 44th WorldSkills Competition and won the gold medal in CNC milling, earning him the title of the country's best player.
The WorldSkills Competition, also known as the "Olympics for technicians," is a global professional skills promotion event held every two years.
After the match, Yang decided to stay at the college and became a teacher, devoting himself to vocational education. "I hope to teach students my skills and experience unreservedly so that they can use these skills to serve society."
Under Yang's guidance, some of his students won gold medals in the WorldSkills Competition, while many more secured good employment opportunities.
In the eyes of Yang, skilled personnel are crucial for the high-quality development of China's manufacturing industry, while vocational education is an important platform to cultivate skilled talents.
"The government should increase support and investment in vocational education and train more high-quality skilled personnel for the industry," he suggested, adding that improving the social status and treatment of skilled workers is also one of his concerns. ■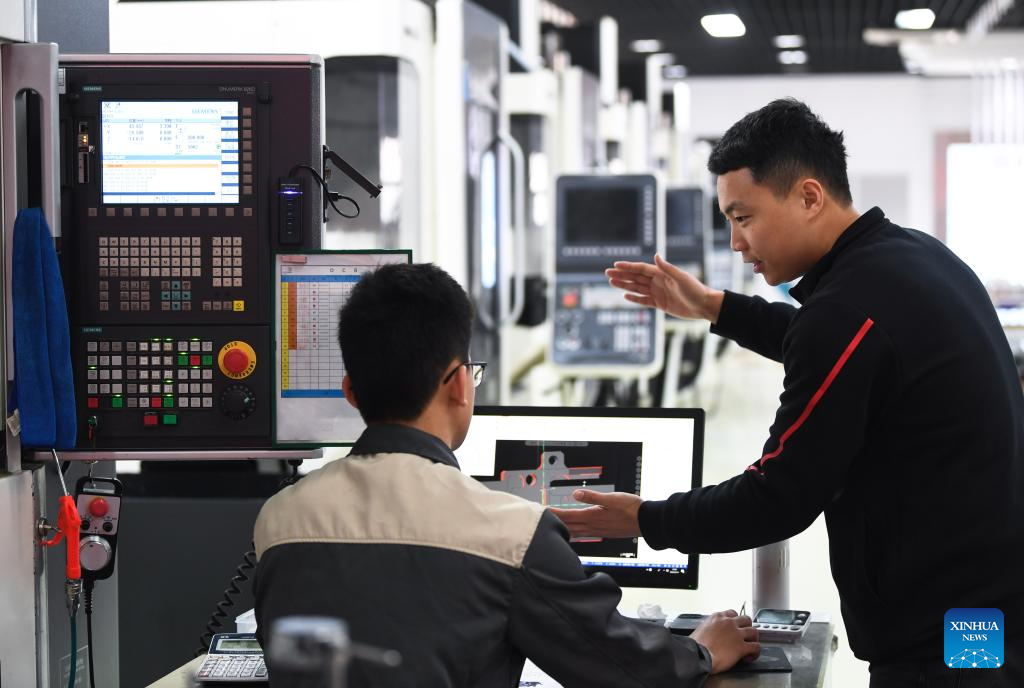 Vocational trainer Yang Denghui (R) instructs a student to operate a machine tool at Guangdong Machinery Technician College in Guangzhou, south China's Guangdong Province, Feb. 14, 2023. (Xinhua/Deng Hua)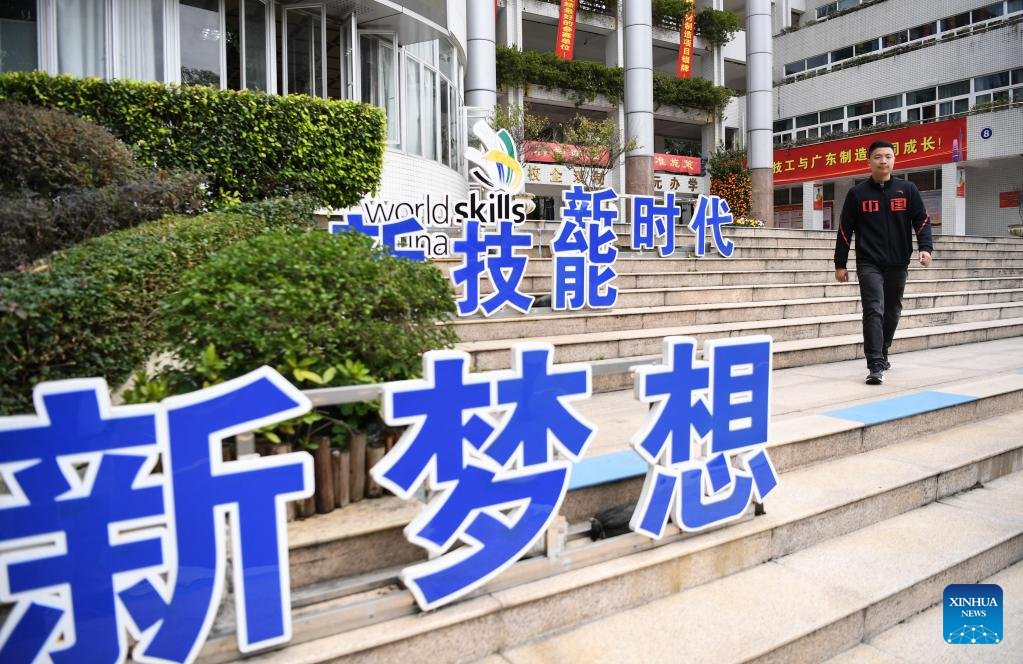 Vocational trainer Yang Denghui walks at Guangdong Machinery Technician College in Guangzhou, south China's Guangdong Province, Feb. 14, 2023. (Xinhua/Deng Hua)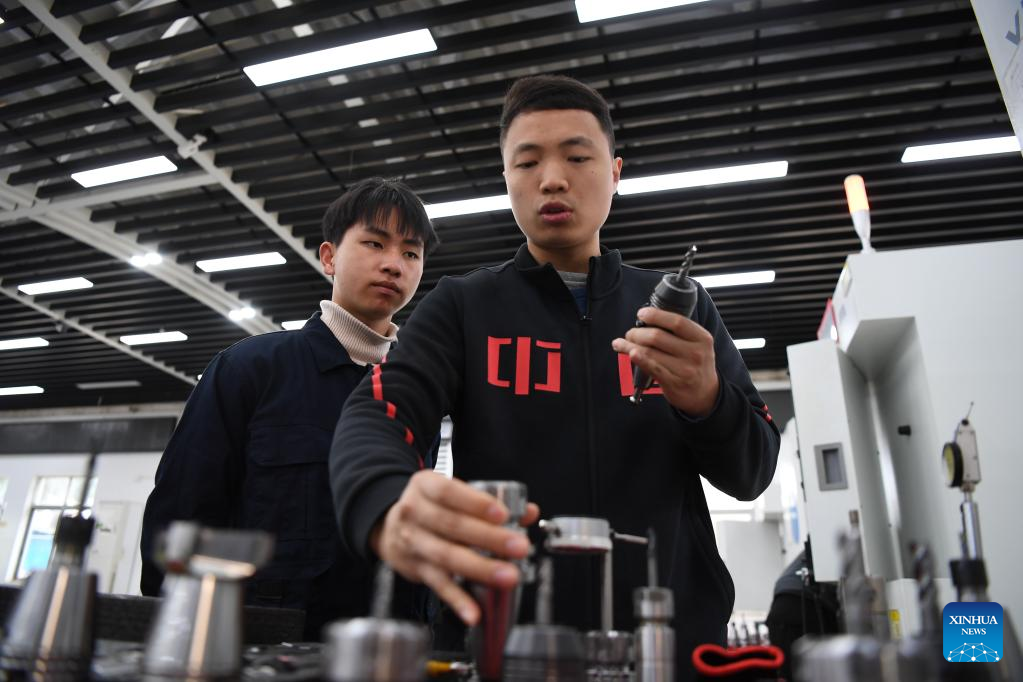 Vocational trainer Yang Denghui (R) explains the differences of various cutter heads to a student at Guangdong Machinery Technician College in Guangzhou, south China's Guangdong Province, Feb. 14, 2023. (Xinhua/Deng Hua)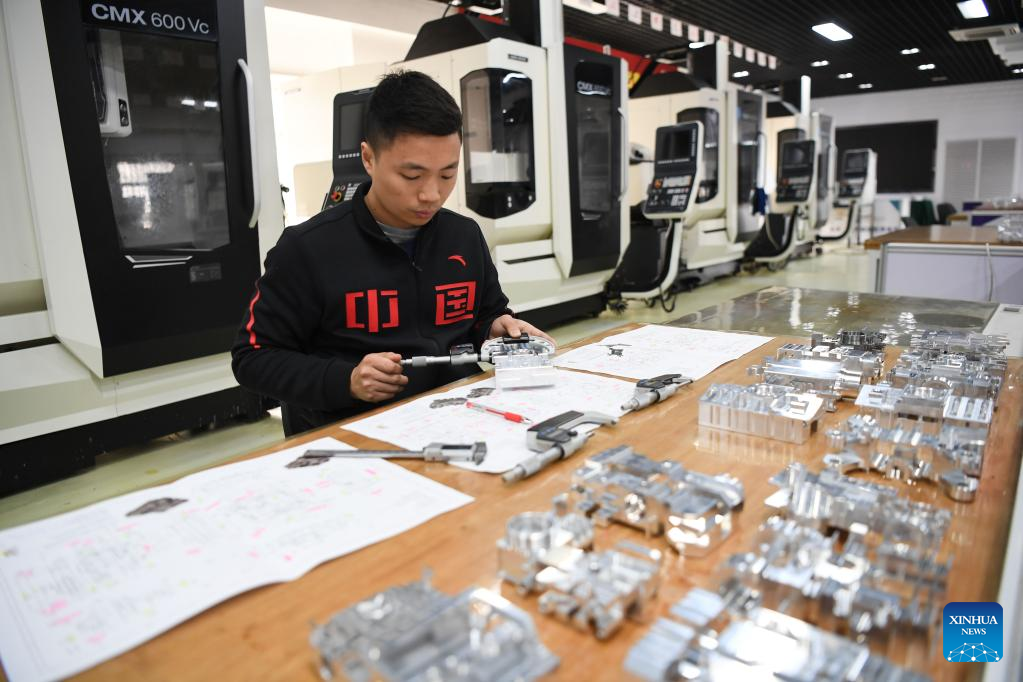 Vocational trainer Yang Denghui measures the parts processed by students at Guangdong Machinery Technician College in Guangzhou, south China's Guangdong Province, Feb. 14, 2023. (Xinhua/Deng Hua)