As China's rural revitalizationadvances, young Chinese peopleare choosing to start their businesses in the countryside.
While pursuing their dreams in vast rural areas, they have also been playing an important role in promoting modern agriculture and bringing new vitality to rural economic development. Let's take a look at some young people who are devoted to rural development in China.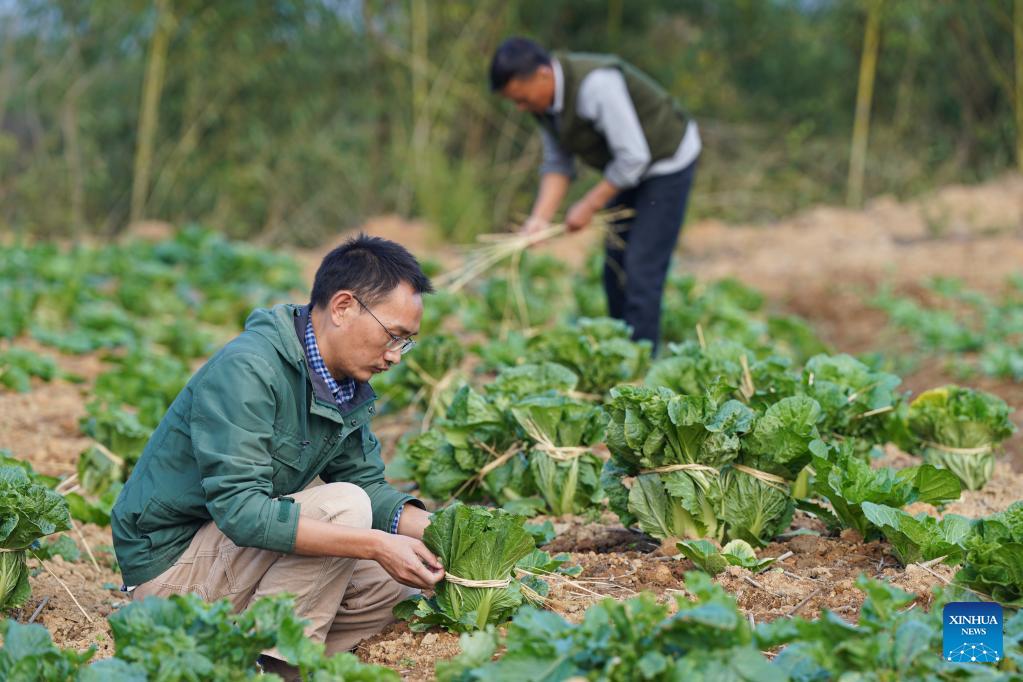 Zheng Tao and his father package vegetables in Yixian County, Huangshan City, east China's Anhui Province, Nov. 24, 2022. (Xinhua/Guo Chen)
Zheng Tao commenced veg box business in his home county in east China's Anhui Province. His "mystery veg box" contains seven to eight randomly selected varieties of seasonal vegetables, which are freshly packed and will appear on consumer tables the next day.
At its peak, Zheng sold more than 200 blind boxes daily. It is more than 600 kg of vegetables. To meet the booming demand, the new farmer rented 32 mu (about 2 hectares) of abandoned land in July 2022 and began cooperating with local villagers. So far, he has signed contracts with over 60 households, helping them increase income and a sense of fulfillment.
The innovative business has also provided new looks in the county. Some people even come from afar to visit Zheng's gardens, bringing new business opportunities, such as eateries and homestays.
Zheng Tao (R) delivers packaged vegetables to a delivery man in Yixian County, Huangshan City, east China's Anhui Province, Nov. 24, 2022. (Xinhua/Du Yu)