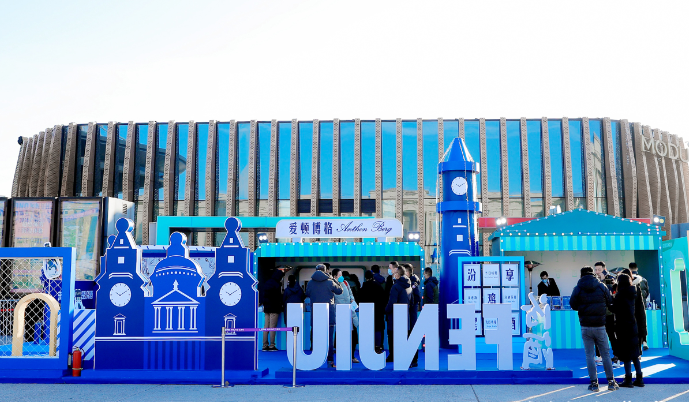 Fenjiu-themed pop-up store with the shape of a mysterious castle.

Fenjiu Liqueur Chocolate, a kind of Danish chocolate with the heart of Chinese liqueur, was launched at an event held at Beijing's Huaxi Live from Jan. 1 to 3, by Shanxi Xinghuacun Fenjiu International Trade Company Limited.
When the fragrant and sweet liqueur Shanxi Fenjiu is infused into the silky Danish chocolate, it generates wonderful taste and brings more possibilities for the brand, giving Chinese Baijiu a new path for internationalization.
The meeting between Fenjiu and Anthon Berg, the origin of Danish liqueur chocolate, is a crossover cooperation between the two brands. The fusion of two different flavors represents the collision between eastern and western cultures, which is innovative and creates new forms of Baijiu, producing a unique and fresh taste.