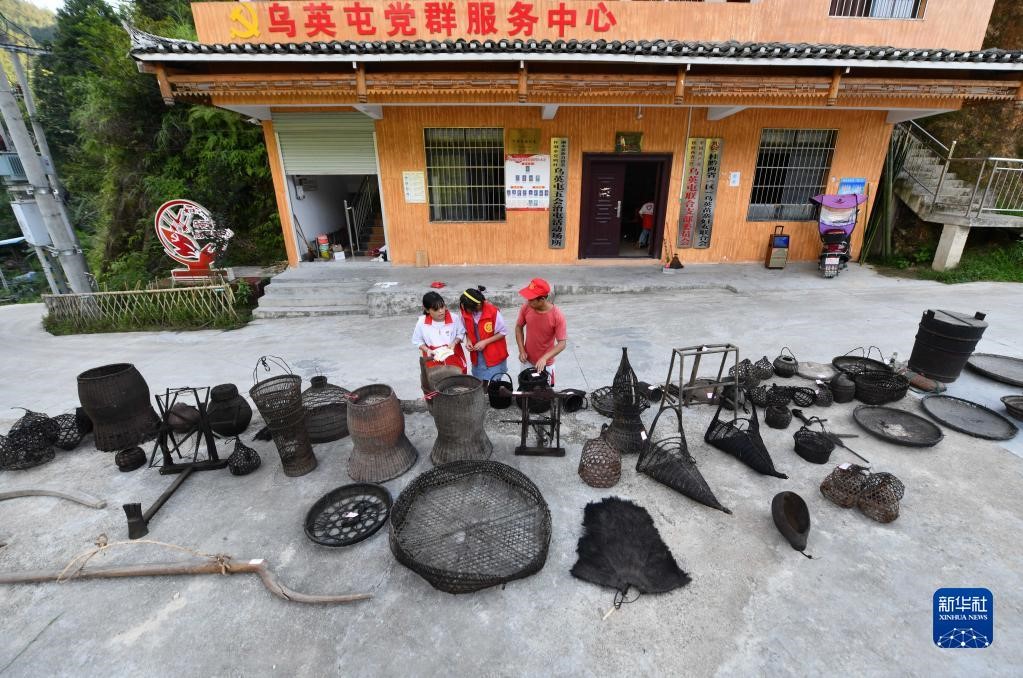 Students sort old farm tools and household utensils after collecting them in Wuying Miao Village on Aug. 21, 2021. (Xinhua/Huang Xiaobang)
This summer a group of secondary school and university students volunteered for a special program for primary school students in an ethnic community that straddles Dangjiu village, Gandong township, Rongshui Miao Autonomous County, Guangxi Zhuang Autonomous Region, and Nancen village, Cuili township, Congjiang county, Guizhou province,known as Wuying Miao Village. They showed them how to plant and manage saplings, taught them about intangible cultural heritage, and collected old farm tools for museums with them in order to make it possible for the students to do something different than usual and to help them have a fulfilling vacation.
Located in a remote mountainous area, the community struggled with extreme poverty in the past but succeeded in eliminating it in 2020. Its students' summer vacations have become much more colorful in the wake of the poverty alleviation and rural vitalization work that has been done, among the other great changes that have occurred.