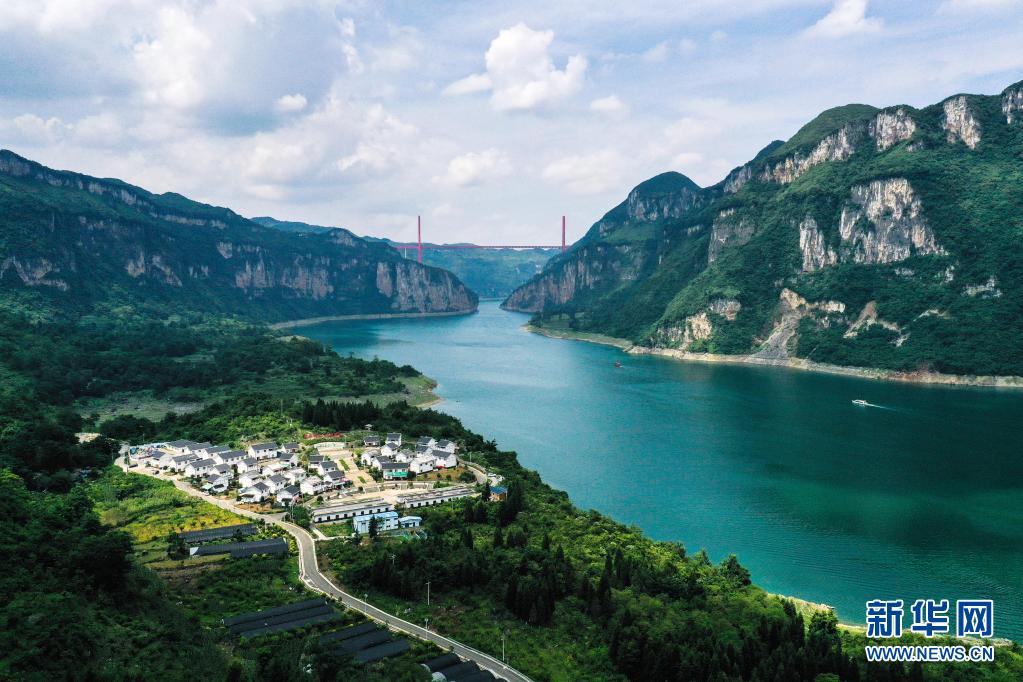 A resettlement site known as Mawo stands in a section of Huawu village, Xinren Miao township, Qianxi city, Guizhou province. (Xinhua/Yang Wenbin)
Located at the headwaters of the Wujiang River, Huawu village, Xinren Miao township, Qianxi city, Guizhou province, had a poverty rate of over 60 percent years ago. The deeply impoverished, isolated hamlet began to experience considerable changes several years ago, however, when it launched a relocation program for its residents, began pursuing tourism and other industries, implemented transportation projects, started making efforts to enhance the culture in its borders, evolved into an ecological civilization, and took other measures designed to promote rural vitalization and improve the villagers' lives.
The campaign resulted in the living environment in the village improving significantly, and it eventually emerged from poverty. Residents now enjoy access to roads, clean water, electricity, and internet and have been joining local cooperatives, establishing homestay businesses, and pursuing other opportunities that have become available. Many Huawu natives who had been working elsewhere have been returning to the village in order to get involved with the endeavors as well.
Adjacent to the newly developed Wujiangyuan Baili Gallery Scenic Area , the hamlet has been attracting increasing numbers of tourists with its green mountains, clear waters, idyllic beauty and harmonious atmosphere.