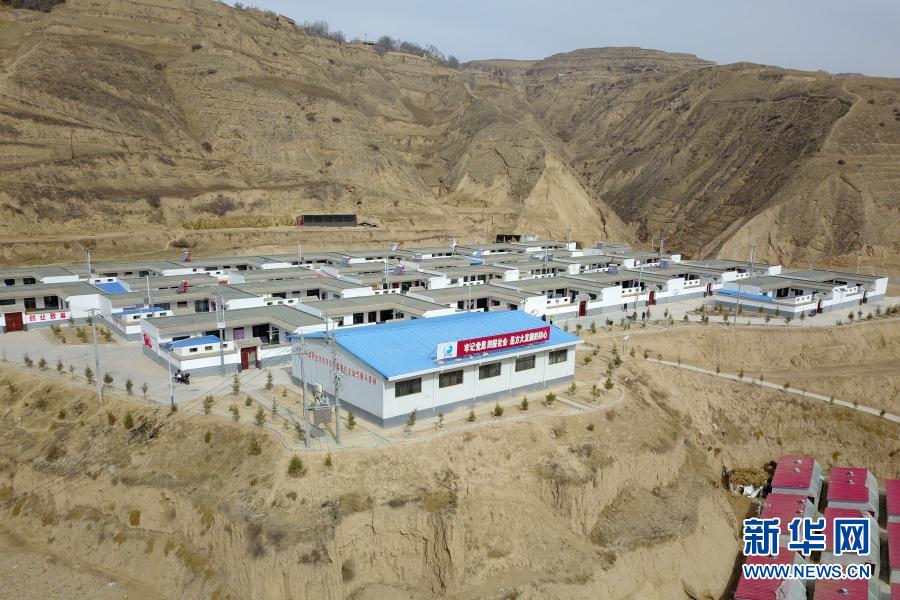 The poverty reduction-oriented container bag factory in Nanyangwa village, Dashu town, Dongxiang Autonomous County, Linxia Hui Autonomous Prefecture, Gansu province (Xinhua/Fan Peishen)
Nanyangwa village, Dashu town, Dongxiang Autonomous County, Linxia Hui Autonomous Prefecture, Gansu province, resident Ma Linhong works as a supervisor of a local poverty eradication-oriented workshop that manufactures container bags. She was unexpectedly promoted to the position after achieving the highest output of anyone working at the facility several months in a row and currently earns approximately 6,000 yuan (US$937) a month.
"I was busy farming, doing housework, cooking, and caring for my children in the past," the 26-year-old explained this spring. "I had no income, so I had to ask my family for money if I wanted to buy something. Things are different now though. I'm responsible for container bag production, maintaining output statistics, and keeping track of attendance now that I'm a supervisor and can purchase cosmetics for myself and other items for my family."
Dongxiang was deeply impoverished in the past. In August 2019, Liaoning Fangda Group and a local trading company established the factory that Ma works at in order to create jobs for poverty-stricken rural women and help them increase their incomes. Village officials encouraged her to apply for a job at the facility, so she decided to do so.
It was easier for Ma to operate the sewing machines that are used to make the container bags than she expected, and she quickly became adept at her work. The mother-of-two earns 6 yuan (US$0.94) for every bag that she makes and usually produces 40 to 50 per day. The facility is close to her home, which makes it possible for her to spend more time with her family.
Many other local women also work at the poverty eradication-oriented workshop. They have gradually become skilled laborers after receiving on-the-job training and earn up to 6,000 yuan (US$937) as well.
In the past two years, Liaoning Fangda Group has invested a total of 550 million yuan (US$85.86 million), implemented 27 industrial assistance projects, and revitalized 31 poverty alleviation-oriented workshops in Dongxiang, which has led to the creation of more than 9,700 new jobs throughout its borders.
Ma noted that she has already accumulated 30,000 yuan (US$4,683) and plans to continue building up savings. She also mentioned that she intends to get her driver's license this year and buy a car as soon as she can afford one so that she can take her family out for recreational activities.