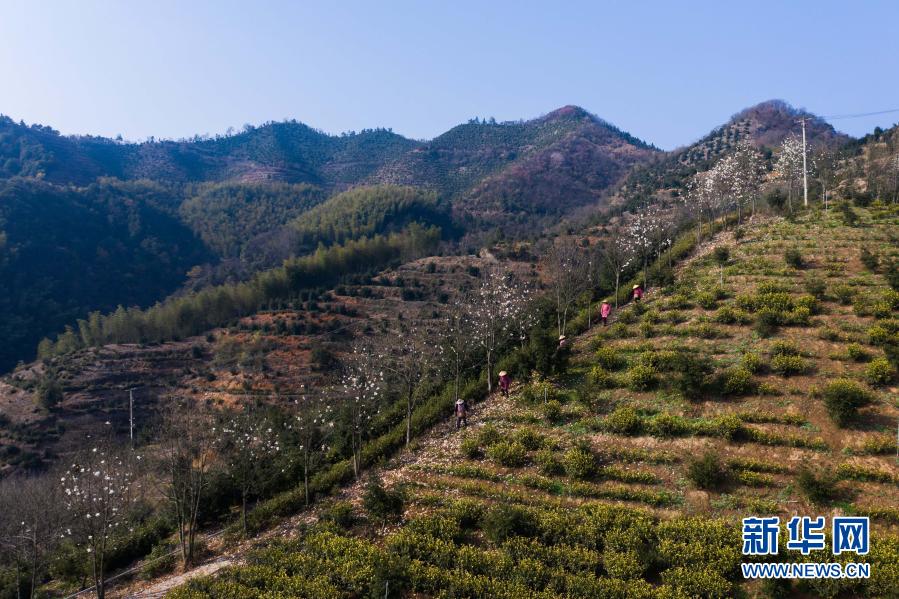 Members of the Huli Tea Cooperative pick tea leaves in Kaihua village, Chenzhai town, Zhuji county-level city, Shaoxing city, Zhejiang province. (Xinhua/Xu Yu)
In 2008, 49-year-old Kaihua village, Chenzhai town, Shaoxing city, Zhejiang province, resident Cai Lansu established the Huli Tea Cooperative and began leasing more than 13.3 ha of hilly land to cultivate the crop on, which made it possible for members of more than 50 local households to increase their incomes by getting involved with the organization.
The cooperative promotes new varieties of tea and is involved with the research and development of new products in addition to engaging in traditional tea production.
Huli encourages farmers to cultivate improved varieties of tea, offers technical guidance and other services, and purchases tea leaves and other products from its members, which has helped local grower families increase their annual incomes by an average of more than 20,000 yuan (US$3,056) per household.