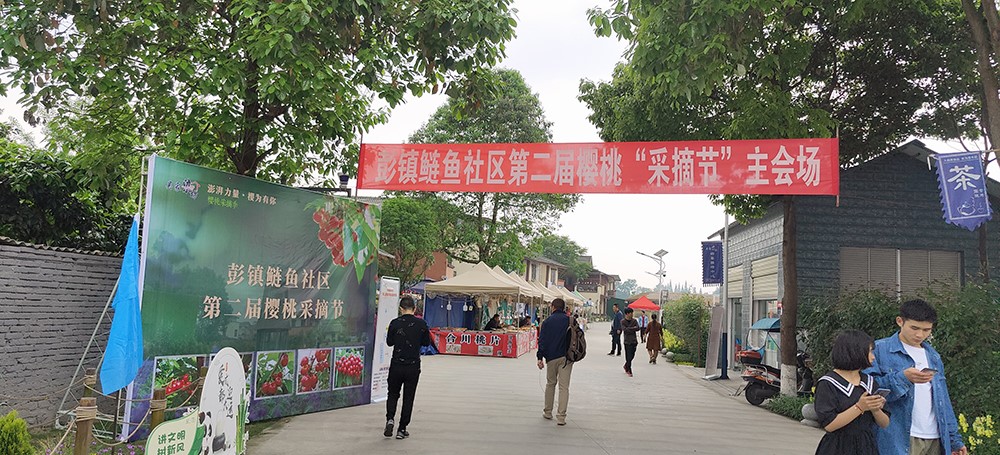 The second annual cherry festival in Lianyu community, Pengzhen township, Chengdu city [Sichuan News]
"It was cold and rainy the last couple days," Lianyu community, Pengzhen township, Chengdu city, resident and cherry orchard owner Lai Zhensheng mentioned. "We were worried that the weather would affect sales. It seems that our concerns were unwarranted though..."
The fruit grower explained that Lianyu was currently holding the community's second annual cherry festival with the support of the township government and noted that it was designed to promote integrated culture- and tourism-oriented development as part of rural revitalization efforts and attracts visitors from all over Chengdu.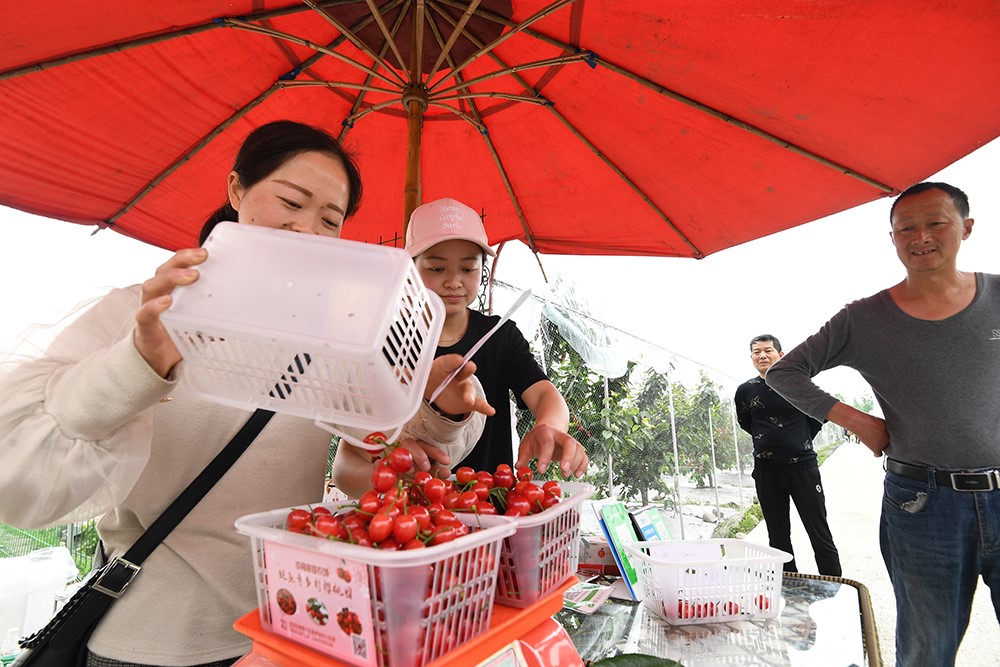 The second annual cherry festival in Lianyu community, Pengzhen township, Chengdu city [Sichuan News]
Hongfei variety takes hold of the market
"These cherries are very sweet," a festival attendee surnamed Wang stated with satisfaction after eating a variety of Chinese cherry known as a Hongfei cherry.
"They taste much better than the ones we picked in another area yesterday," she continued, adding that the group she was with came to Lianyu specifically for its large, flavorful cherries.
"My father and I planted this cherry orchard three years ago," explained Lai's daughter, Lai Chenglin, while gesturing at a grove in front of her. "The more than 1,800 trees that currently bear fruit yielded over 5,000 kg's worth of cherries this year. We experienced the joy of a bumper harvest but were worried about sales at first..."
Lianyu mounted a vigorous publicity and promotion campaign for the cherry festival with the help of the Pengzhen government, however, which contributed to the community achieving total attendance of more than 1,000 over the course of two days.
Visitors enjoyed the vast array of colorful cultural and creative offerings available in the community in addition to the ability to pick their own cherries. Both children and adults particularly relished the traditional dyeing heritage that exists in the community's Wujia Dyehouse neighborhood and took delight in having the opportunity to dye cloth in its workshops.
Integrating cultural sites with rural revitalization
"Our cherry festival boosts Wujia's weaving and dyeing market and acts as a calling card for rural revitalization and the beauty of natural and humanistic spaces by functioning as a microcosm of vigorous rural culture, business and tourism promotion," Lianyu resident Chen Deming explained while the people who dwell in the rows of single family villas located near the workshops were occupied with the festivities.
Wujia's inhabitants believe that lush mountains and lucid waters are invaluable assets and are committed to environmental protection. The enclave is situated in the midst of natural farming forests, which has a positive influence on biodiversity and the local climate and helps make it possible for Lianyu to successfully combine ecotourism with fruit cultivation projects in accordance with Chengdu's integrated urban-rural development strategy.
"Our lives are getting better and better now that conditions have improved in our community," Chen concluded.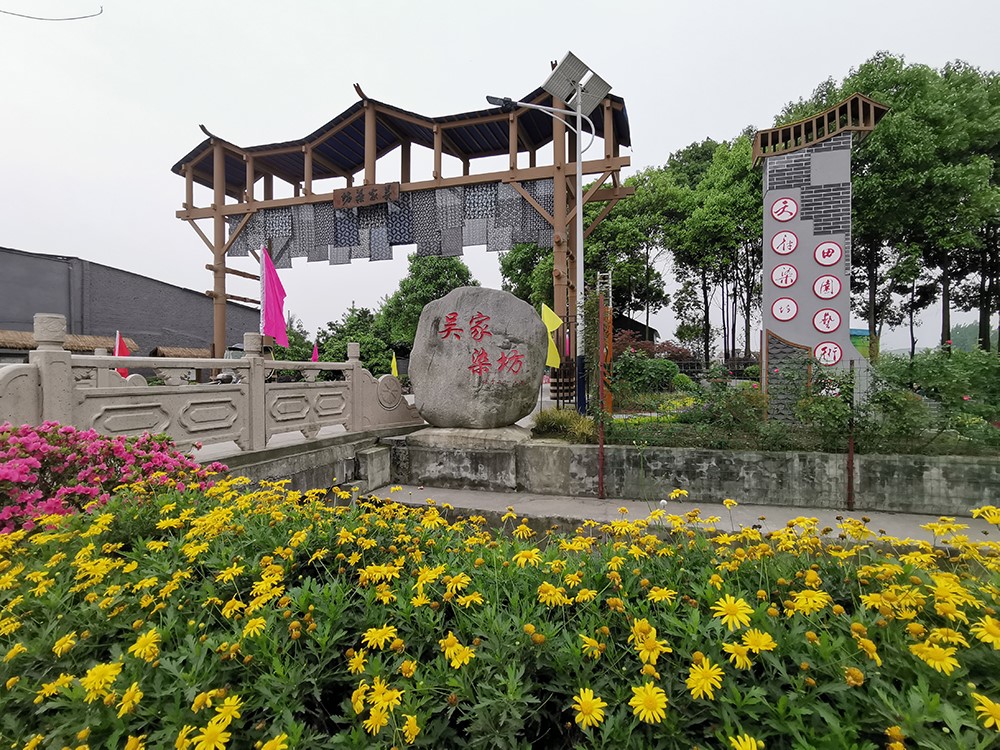 Lianyu community, Pengzhen township, Chengdu city. [Sichuan News]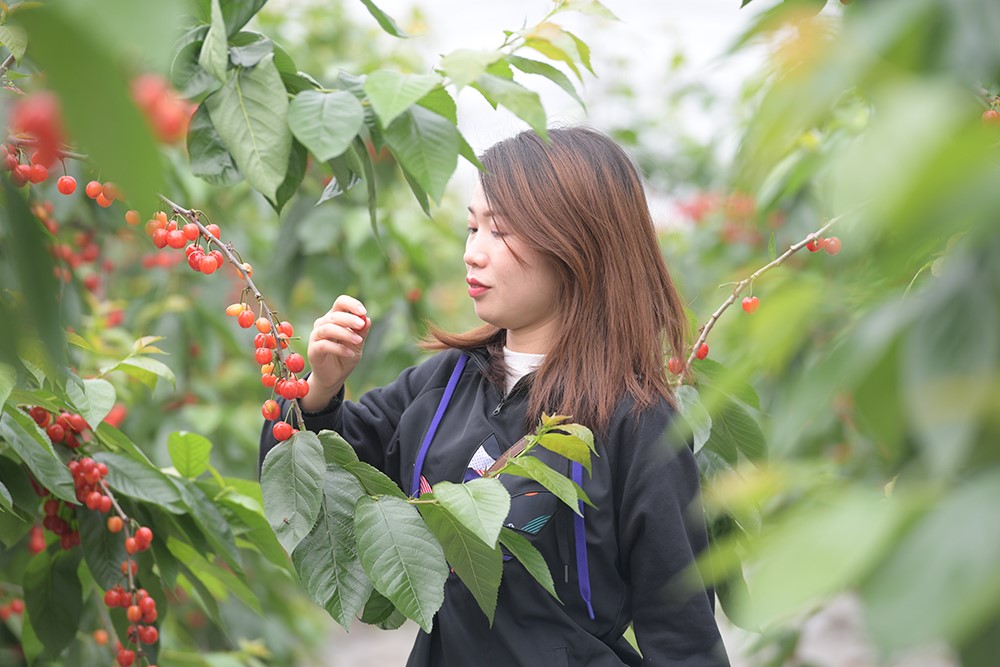 A visitor enjoys cherry-picking in the cherry orchard in Lianyu community, Pengzhen township, Chengdu city. [Sichuan News]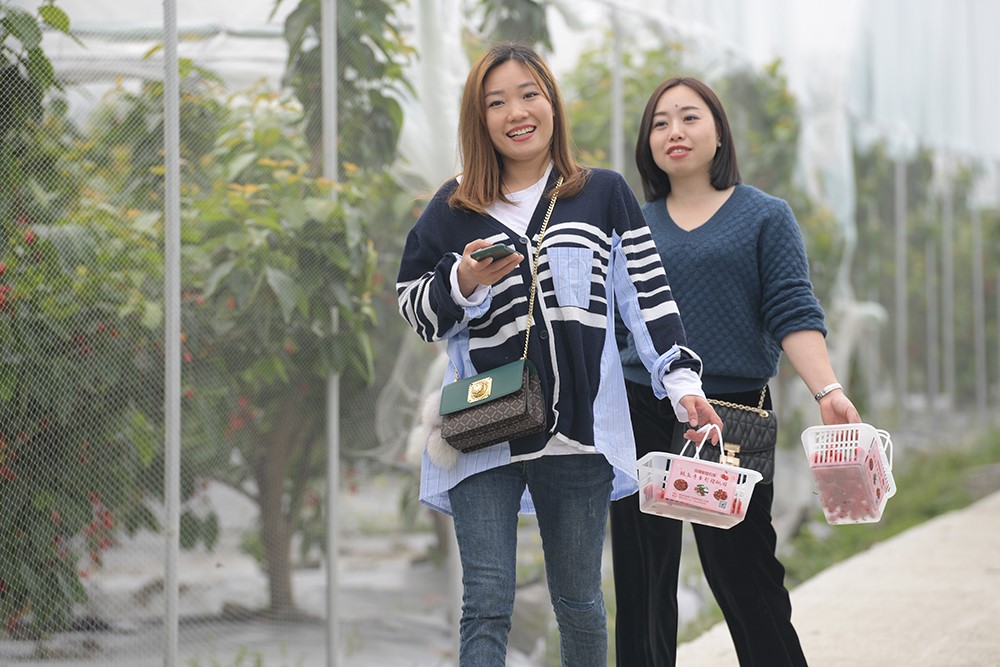 Visitors enjoys cherry-picking in the cherry orchard in Lianyu community, Pengzhen township, Chengdu city. [Sichuan News]