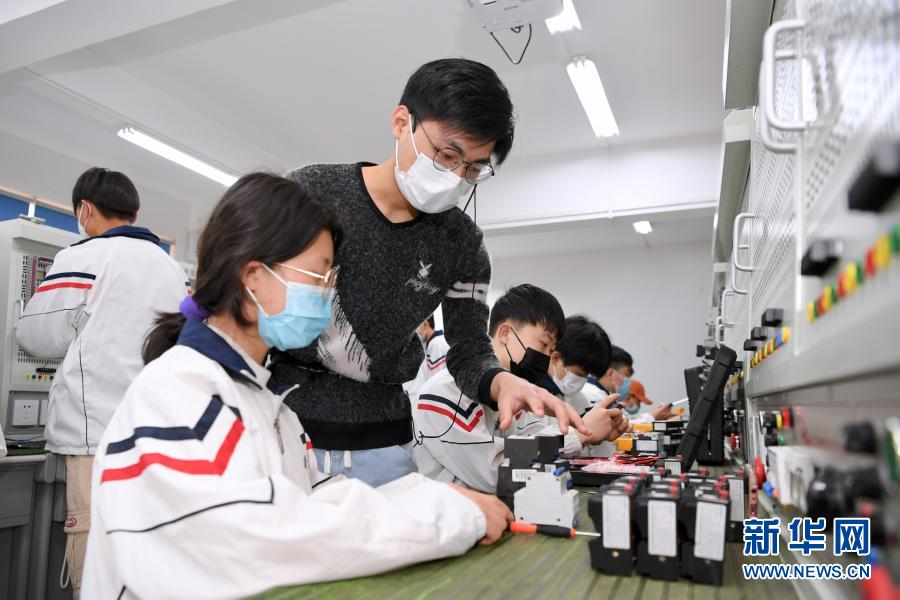 A teacher provides hands-on training to a student from Ningxia Hui Autonomous Region at Fujian province's SCUD Senior Technical School. (Xinhua/Jiang Kehong)

The "Minning Labor Collaboration" and "Supporting Ambition and Ability" programs have made it possible for a number of young people from Ningxia Hui Autonomous Region to learn news kills and information in Fujian province in recent years, which helps boost incomes and promotes rural vitalization.
Since 2018, 459 young people from formerly impoverished Ningxia families have had the opportunity to attend SCUD Senior Technical School in Fuzhou city, Fujian province, alone. The school pays for their food, clothing, accommodations, transportation, and education and places them in jobs with SCUD (Fujian) Electronics Co. Ltd. after they graduate.