The 15th ASEAN-China Forum on Social Development and Poverty Reduction was held in Beijing last Tuesday. It was hosted by the National Rural Revitalization Administration of China, organized by the International Poverty Reduction Center in China andsupported by the ASEAN Secretariatandthe United Nations Development Programme (UNDP).
Under the theme of "ASEAN-China Cooperation: Promoting Rural Development and Sustainable Poverty Reduction," this Forum aims at facilitating the exchanges inthe field of social development and poverty reduction between China and ASEAN countries as well as international organizations, enterprises and think-tanks with a particular focus on the communication on the policies and practices related to poverty reduction underpinned by rural development. It comes as part of an effort to contribute wisdom and share the proposals of different countries in order to eradicate extreme poverty in ASEAN and achieve the UN Sustainable Development Goals (SDGs).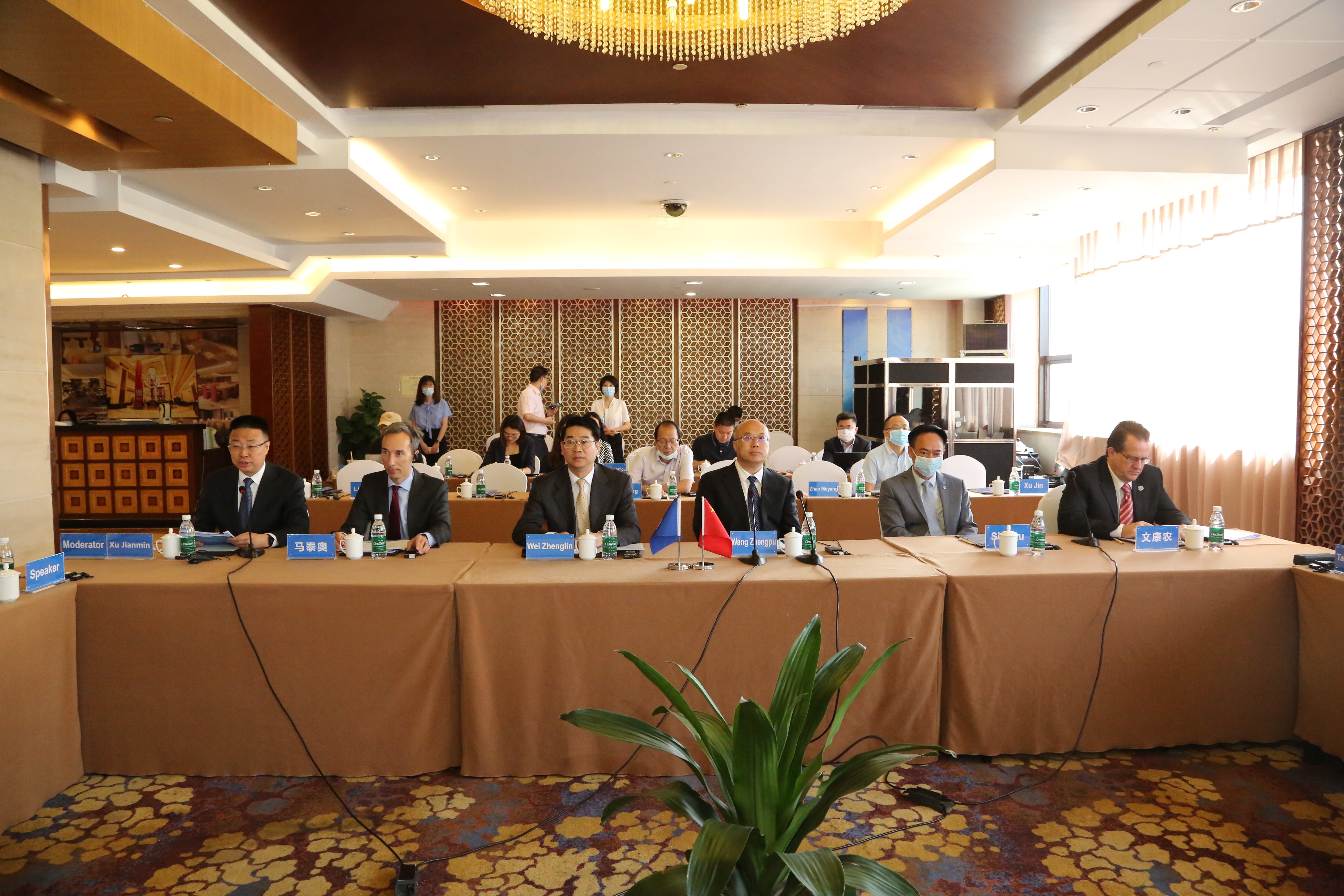 The15th ASEAN-China Forum on Social Development and Poverty Reduction [Photo courtesy of IPRCC]
Wang Zhengpu, Administrator of National Rural Revitalization Administration looked back uponthe significant role played by the forum during the past 15 years: With constantly expanding coverage and influence, the forum has become a key regional platform for dialogues; as its themes have aligned with the hot issues of the world, the forum has evolved into a valuable think tank for resolving trending problems; turning its policy suggestions into follow-up actions, the forum has also become a drive for enhancing personal and cultural communications.
He mentioned that,after the eradication of extreme poverty,China's attention has shifted from poverty alleviation to comprehensive advancement of rural revitalization. To this end, China has set up national monitoring and supporting system to prevent people from falling back into poverty. Looking into the future,China is firmly committed to promoting global poverty reduction and sustainable rural development. China is ready to work with ASEAN and all partners to continue giving full play to the role of the ASEAN-China Forum on Social Development and Poverty Reduction and continueto make efforts to jointly build a better and more prosperous future.
Lim Jock Hoi,Secretary General of ASEAN pointed out that the year 2021 is critical as we endeavor to recover from the pandemic. Far more than just a health crisis, the ongoing pandemic has jeopardized our gains and successes in economic, social and human development. In order to survive and thrive in the post-pandemic world, we must be cognizant of other key variables that underpin the evolving characteristics of poverty in the region, particularly rapid urbanization, demographic shift, climate change and disasters, as well as the changing nature of work amid the Fourth Industrial Revolution. This requires us to adopt a more inter-sectional and holistic approach to not only eradicate poverty but also to reduce inequalities. Fortifying our synergy and forming ahead with optimism are the only ways for ASEAN and China to build back better and stronger from the pandemic. To realize such a goal, sustaining partnership at all levels is indispensable.
Ambassador Deng Xijun pointed out that this year marks the 30th anniversary of ASEAN-China dialogue relations. Over the past 30 years, China and ASEAN have worked side by side to overcome difficulties and bring about enormous progress in relations. He proposed several key areas where future ASEAN-China cooperation in poverty reduction might focus. The first is anti-pandemic cooperation. Bridging the "vaccine divide" and defeating the pandemic at an early date are key to preventing people from succumbing to or returning to poverty due to COVID-19. The second is post-pandemic recovery. Development holds the key to poverty reduction, and cooperation is a powerful engine for development. We should better synergize the BRI and the ASEAN Comprehensive Recovery Framework, among other development plans. The third is the creation of new cooperation models. A natural shift from poverty alleviation to rural revitalization is an important takeaway from China's experience.
Present at the meeting were officials in charge of poverty reduction from China and ASEAN member states, including Brunei, Cambodia, Laos, Malaysia, Myanmar, the Philippines, Singapore and Thailand, as well as representatives from international organizations,internationalnon-governmental organizations and the media, altogether more than 80 attendees.