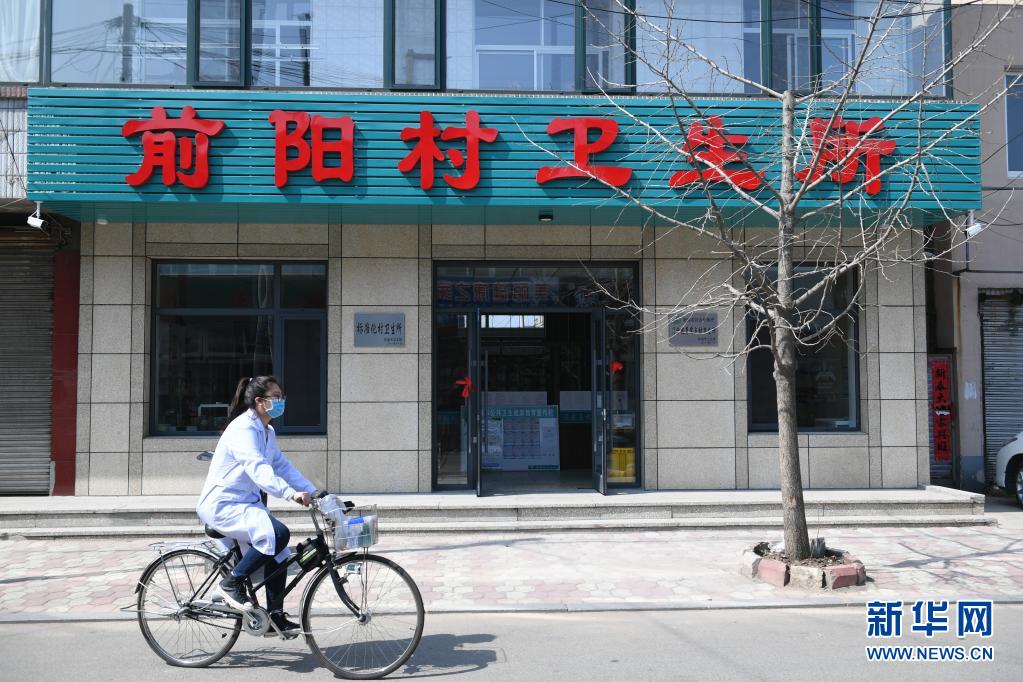 Qianyang village, Qianyang town, Donggang city, Dandong city, Liaoning province, doctor Sun Yi departs from the health clinic that she works at and heads to a routine follow-up appointment at a patient's home. (Xinhua/Yang Qing)
Born in 1997, Sun Yi recently returned to her hometown of Qianyang village, Dandong city, Liaoning province, in order to provide healthcare services to the people who live there through its health clinic after graduating from her university's department of clinical medicine.
Many of Qianyang village's 14,000-plus inhabitants suffer from hypertension, diabetes or other chronic diseases. Sun regularly visits seniors whose children are working outside of the hamlet or have difficulties with mobility who are part of this group. She and her colleagues are also responsible for maintaining residents' electronic health records, delivering regular informational lectures related to healthcare and publicizing medical knowledge.
"I was born and raised in Qianyang," Sun noted proudly this spring. "I want to use my education to help the people who dwell here lead healthier lives."
In recent years, the Liaoning Provincial Health Commission has intensified efforts to create grassroots healthcare teams. One of the ways it has done so is by having implemented a policy that exempts medical school graduates from having to take the licensing examination if they commit to working in villages, which has influenced a growing number of people's decisions to do so.