Delegates at a poverty alleviation conference call for China-Africa cooperation in dealing with poverty challenges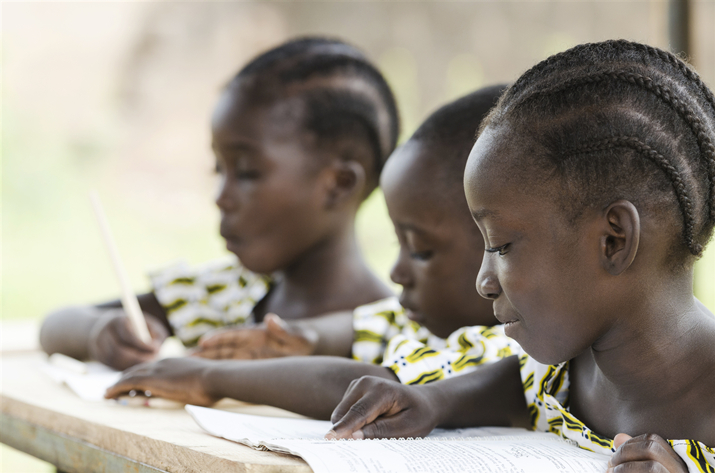 Reducing child poverty and promoting their healthy growth is highlighted at a conference on poverty reduction (HELLORF)
It is more important to teach people how to fish, rather than just giving them fish - this ancient Chinese adage was generally agreed upon by delegates at an important Sino-African conference on the fight against poverty recently held in Uganda.
The 10th FOCAC Africa-China Poverty Reduction and Development Conference, co-hosted by China's State Council Leading Group Office of Poverty Alleviation and Development and the Ugandan Ministry of Agriculture, Animal Industry and Fisheries, was held on November 28-29 in Kampala with a theme Partnership for Transformation in Africa.
It was attended by ministers, government officials, local and international NGOs and other stake-holders from across Africa. Chinese experts and officials on poverty alleviation and Ugandan President Yoweri Kaguta Museveni called on African leaders to make the fight against poverty their top priority.
Targeted development
Speakers at the conference emphasized the need to use appropriate technology, involving women and youth in development, providing health services and free education and investing in agriculture as keys to development. Delegates expressed the urgent need to invest in social policies and infrastructure and also focus on combatting child poverty in Africa. According to the outcome of the conference, fighting poverty in African countries should be the responsibility of every government official and government institution, with all national development plans inspired to end destitution.
UN Children's Fund Representative in China Cynthia McCaffrey was among those who hailed China for its poverty alleviation efforts. She said in the past three years, the number of people living in poverty in rural areas of China has decreased drastically, from 55 million to 16 million. China's contribution to global poverty-reduction efforts is significant.
"While we are supporting China in their 'last mile' to eradicate extreme poverty and to build the human capital it needs for the decades ahead, we are also facilitating the sharing of knowledge and practices on ending poverty between China and other developing countries through South-South Cooperation," she said.
While officially opening the conference, Museveni emphasized that aid alone cannot end poverty in African countries, saying only hard work was the solution.
He said that in order to end poverty in Africa, each family should participate in the production of goods and services that can be sold on markets.
"We need to trade. But the trade should be healthy. Even things that we can do well we do not do, [and] that is the problem. We must have integration. African countries should integrate four vital sectors, namely services, commercial agriculture, ICT and industries [in order] to unlock economies," said Museveni.
He said China's initiatives for helping African countries fight poverty, especially through training in modern agriculture, will lead to self reliance in food and also exports.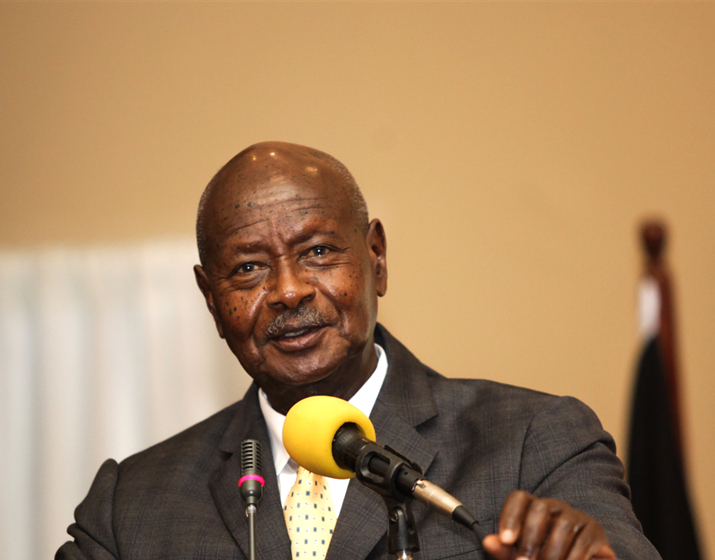 Ugandan President Yoweri Kaguta Museveni gives a speech at the 10th FOCAC Africa-China Poverty Reduction and Development Conference (XINHUA)
Sharing expertise
Chen Zhigang, head of the Chinese delegation and Deputy Director of the State Council Leading Group Office of Poverty Alleviation and Development, said that knowledge dissemination from China to Africa can go a long way in helping Africa fight poverty. He noted that sharing of experiences in ICT and technology should take place to help in this regard.
"Through cooperation, we need to share knowledge and experiences. Agriculture is a key area to fight poverty," said Chen.
Child poverty was highlighted as a particularly urgent area of intervention. Zhang Guangping, Deputy Director General of the International Poverty Reduction Center in China, told delegates that reducing child poverty and promoting their healthy growth and allround development "is an important way not only to break the intergenerational cycle of poverty, but also to implement the long-term poverty alleviation strategy, achieve the Sustainable Development Goals and promote social development and social equity."
The conference drew cabinet ministers from several countries, including Uganda, Nigeria, Liberia, Sierra Leone and South Africa, along with undersecretaries and government representatives. Some of them indicated that their countries are fighting against poverty after getting assistance from China and replicating methods used by China to eliminate poverty.
Multilateral impact
Multilateral organizations emerged as an important area of discussion at the conference. Yang Yi, Director of Foreign Economic Cooperation Center in China's Ministry of Agriculture and Rural Affairs, said that in its journey of poverty reduction, China has attached great importance to its cooperation with these organizations.
One such case is the China-Africa Development Fund (CADFund). Hou Linfeng, head of marketing and consulting of CADFund, said that the establishment of the fund is one of the eight steps the Chinese Government would take to strengthen China-Africa cooperation announced at the First Beijing Summit of FOCAC held in 2006. "So far, It has invested in nearly 100 projects across the continent, covering a wide range of sectors like agriculture, infrastructure, industrial parks and resource development."
He gave examples in terms of where the fund has been used, including China-Africa cotton projects in Malawi, Mozambique and Zambia, a power plant project in Ghana and the Hisense South Africa Home Appliance Industry Park, among others, all of which address unemployment which impacts poverty.
In his closing speech, Ugandan Minister of Agriculture, Animal Industry and Fisheries Vincent Bamulangaki Ssempijja said, "China has shown the world that nobody should be left behind in the war against poverty. Poverty has been a big issue in Uganda and that is why President Museveni put in place a national team to fight poverty." He called on China to explore further investment opportunities in Africa.
When summing up the outcome of the conference, UN Development Program Resident Representative in Uganda Elsie Attafuah told ChinAfrica, "It has been a very successful meeting. It is a good initiative because it sets good practices and provides a platform to exchange ideas and share best practices."