My 'poverty-alleviation bus' in mountain areas
p.china.org.cn,July 19, 2019

Adjust font size: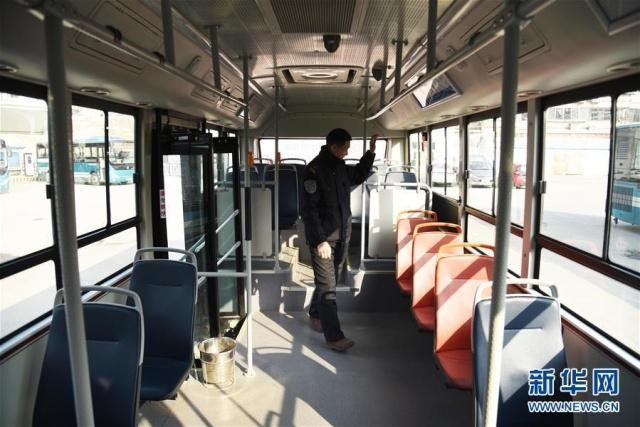 Chen Mingqiang checking the facilities inside the bus before leaving the Zhonggong Bus Station.(Xinhua/Wang Kai)
Bus 813 is a special shuttle line which connects downtown Jinan with Majia, Jiajia and some other villages in deep mountain in Jinan City, east China's Shandong Province.
The terminus of Bus 813 is in Majia, a poverty-stricken village with a per capita annual income of about 4000 yuan. Majia, along with several neighboring villages, abounds in walnuts and peaches. The Bus 813 provides a convenient way for villagers to go to cities and sell their agricultural products. To help villagers shake off poverty and live a better life, Chen Mingqiang has driven the shuttle bus for two years to serve villagers along the route.
The mountain area now become Chen's "New home". After work, he rests in the dormitory arranged by the Majia villagers committee. In the early morning the next day, he wakes up to warm up the engine of his bus and drives villagers to city on time. During the season of harvest, Chen said, many villagers take his bus down the mountain to sell bags of agricultural products in towns. When the Spring Festival, the traditional Chinese New Year, is coming, taking the bus is also the cheapest and easiest way of transportation for the villagers in the mountain to do New Year's shopping in towns. Although the work is busy, whenever he sees the smile on villagers' faces, Chen has a sense of achievement and also shares happiness and pleasure with the villagers. (Xinhua/Wang Kai)