Qinghai: Herders join forces to overcome a snowstorm
p.china.org.cn by Li Shuangyue,June 12, 2019

Adjust font size: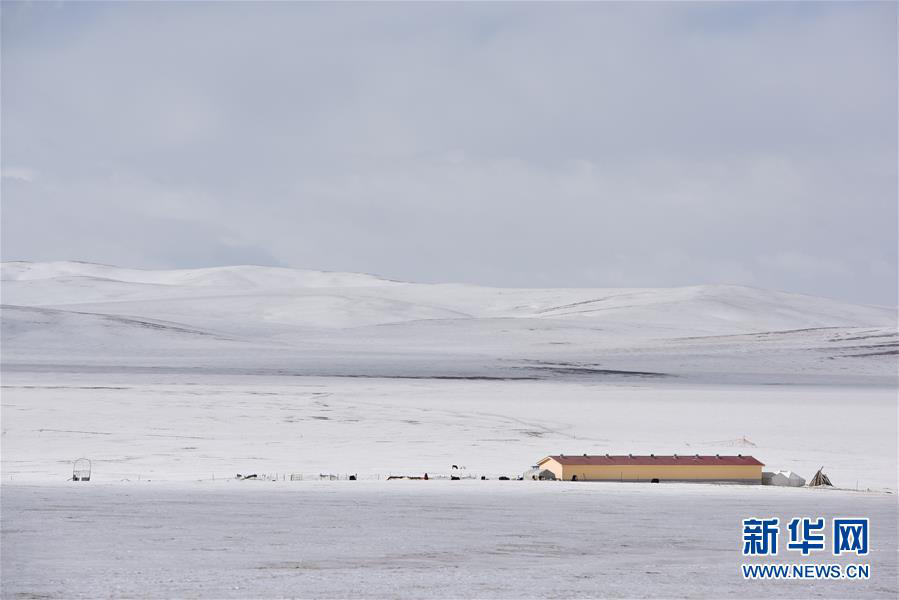 A house surrounded by heavy snow on Feb. 22, 2019, in Chengduo County of Yushu Tibetan Autonomous Prefecture in Qinghai Province. [Photo by Wu Gang/Xinhua]
At the beginning of 2019, the Yushu Tibetan Autonomous Prefecture was hit by severe snowstorms. In some areas, the snow lay to a depth of more than half a meter. In the freezing temperatures livestock struggled to find food, and more than 20,000 animals died. The severe weather continued. In addition to purchasing fodder and forage, people living in the snow-stricken areas herded their animals onto pastures that were not completely covered by snow to minimize their losses.
Maixiongtan, located in Chengduo County, was one of the places where the snow had melted relatively quickly. It is also one of the locations that hosted the largest number of livestock from other disaster-stricken areas. All the villagers in Wencuo village agreed to share their 300,000-mu (20,000-hectare) pasture land to help those affected. The proposal came from Baiga,Party secretary of the Wencuo village.
In severe weather, 51-year-old Zhazhou and his family spent 40 days driving his 70 yaks from Bayan village to this pastureland, traveling a distance of more than 100 kilometers. With access to sufficient fodder, their yaks have regained their health. The pastureland where Zhazhou is currently living belongs to Cangjia, a herder of the Wencuo village. When Cangjia first saw Zhazhou, he said, "You're welcome to use my grassland. What's important now for us is to overcome the difficulties together."
More than 163 families like Zhazhou's were offered interim accommodation at Maixiongtan.