From Poverty to Prosperity
Beijing Review by Li Nan ,April 15, 2019

Adjust font size:

New policies bring changes in Tibet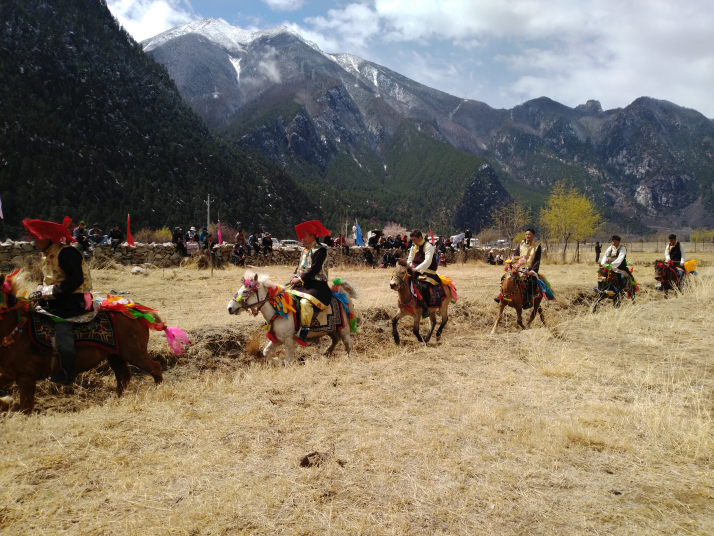 Villagers participate in horse racing to celebrate the 60th anniversary of the democratic reform in Tibet in Nyingchi, southwest China's Tibet Autonomous Region, on March 27 (LU JINCHAO)
Till last year, Dorjee, a shepherd living in Shuanghu County, Tibet Autonomous Region in southwest China, could see his young son only every one or two months because the boy had been sent away for his education. Their hut was halfway up a mountain and the nearest school was 22 km away.
But things changed last year when the local government built 315 new houses in Shuanghu County to relocate poverty-stricken families living in the inhospitable terrain. The houses were given to the families free and the Dorjee family was one of the beneficiaries.
Their new house is less than 1 km from the boy's school and the 11-year-old can go there walking. "Seeing my son and his educational progress every day brings me the utmost happiness," Dorjee toldBeijing Review.