Experts praise poverty reduction achievements in Tongliao
chinagate.cn,September 21, 2018

Adjust font size:

The review meeting for poverty reduction case studies was held in Tongliao, Inner Mongolia Autonomous Region, on August 30-31, 2018.

The meeting was co-hosted by International Poverty Reduction Center in China (IPRCC) and China Internet Information Center (CIIC).

At the meeting, experts reviewed dozens of poverty reduction case studies such as the case of targeted poverty reduction through cattle breeding in Horqin Left Rear Banner, Inner Mongolia. They also suggested how to promote the exchange and sharing of international poverty reduction experience, so as to contribute to global poverty alleviation governance.

About 40 experts and officials from the State Council Leading Group Office of Poverty Alleviation and Development, the State Council Information of China, World Bank, Food and Agriculture Organization of the United Nations (FAO), World Food Programme (WFP), International Fund for Agricultural Development (IFAD), Asian Development Bank (ADB), Beijing Normal University, Poverty Alleviation and Development Office of Inner Mongolia Autonomous Region and Tongliao municipal Party committee and government, attended the event.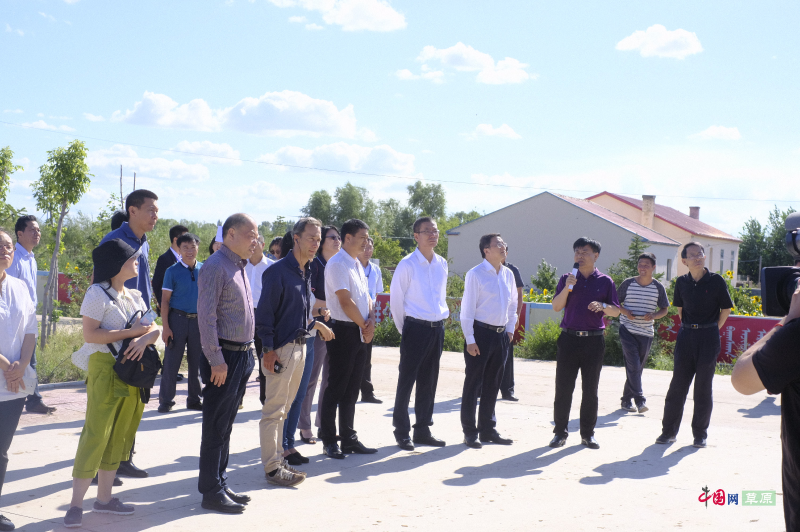 Representatives from IPRCC, CIIC, World Bank, FAO, IFAD, WFP and ADB visit poverty reduction bases in Horqin Left Rear Banner,Tongliao. They spoke highly of targeted poverty reduction through cattle breeding and ecological poverty alleviation, and gave suggestions from a global perspective. [Photo by China.org.cn]