​Huang: Realizing human rights through poverty reduction
Chinagate.cn,September 20, 2018

Adjust font size: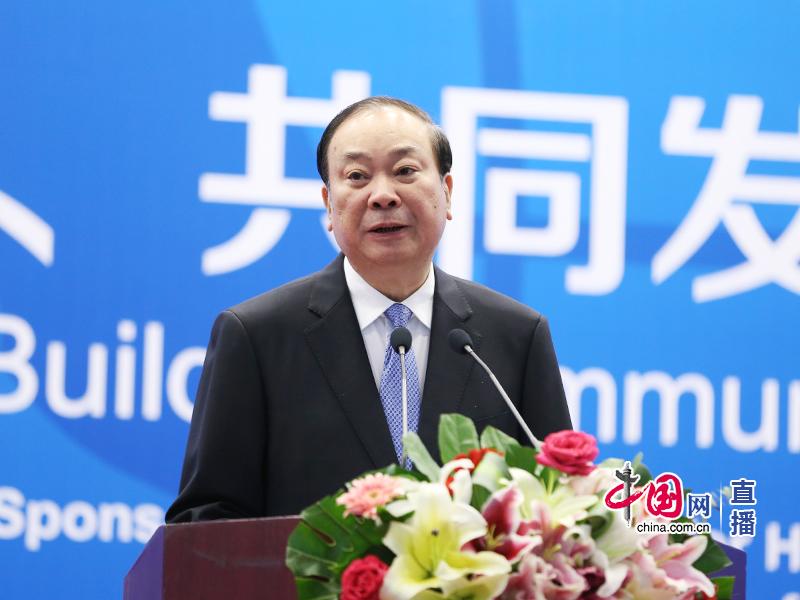 Huang Kunming, member of the Political Bureau, Minister of the Publicity Department of the CPC Central Committee, made the statement in a keynote speech delivered at the opening ceremony of the 2018·Beijing Forum on Human Rights.
With a theme of "poverty elimination: seeking common development to build a community of shared future for human beings," the forum reflected our shared vision and concern to promote human rights protection and is relevant to today's world. Since its founding, the CPC has defined and dedicated itself to the goal that all Chinese people enjoy human rights.
"In the past 40 years, the reform and opening-up policy changed China and opened new prospects for human rights," said Huang. "This enables us to view the development of human rights from a historical perspective and put it in global context."
He added that China has accumulated valuable experience in the development of human rights and is willing to share it with the world. China gives first priority to the rights to basic needs and to development, always respects and ensures the human rights of its people, and puts them in first place. The country makes the rule of law the fundamental institution for ensuring human rights and assumes the responsibility to build a community with a shared future for mankind.
On poverty alleviation, Huang said that the government drives targeted poverty alleviation measures, and the whole society of society participates. These measures focus on giving people the confidence they need to lift themselves out of poverty, and providing education to support this effort. They also coordinate economic development and social security and are already generating fruitful results.
He noted that theories and concepts of human rights are the outcome of progress in human civilization, and poverty alleviation still remains the biggest challenge for human rights protection. Further advances need a combined effort from government departments, international organizations, academics and think tanks.
Huang also proposed the following suggestions on ensuring human rights.
First, we should follow the global development trend of human rights. Peace, development and cooperation have become the mainstream trends in today's world, and we reach consensus on ensuring human rights and reducing poverty through peaceful development and cooperation. At this time, China's initiative to build a global community of shared future is of high relevance to the vision of people in the world. In realizing human rights and poverty reduction, we should abandon a narrow-minded view and pursue win-win results.
Second, we should be inclusive and broaden development channels of human rights. China believes that there is no single universal approach to realizing human rights. In the past 40 years, the country has focused on people's rights to access basic needs and to development, and has achieved remarkable success. This increases our confidence and we believe that countries should choose their own path of human rights development and that their choices should be respected by others. Currently, poverty reduction still remains the main focus of human rights protection. With a great tradition of helping those in need, China is ready to work with other countries to promote poverty reduction.
Third, we should exchange views, conduct cooperation, and pool our wisdom. To realize our vision of ensuring human rights for all, we need to combine our knowledge, and summarize and share our experience in an all-round way. So we call for joint efforts from all sides. Since the establishment of the Beijing Forum on Human Rights, it has become a platform for us to exchange views and promote pragmatic cooperation. We hope there will be more multi-level cooperation mechanisms of various forms to contribute to building a community with a shared future for humanity.