Stories of Poverty Reduction in China displayed at 159th FAO summit
chinagate.cn,June 21, 2018

Adjust font size: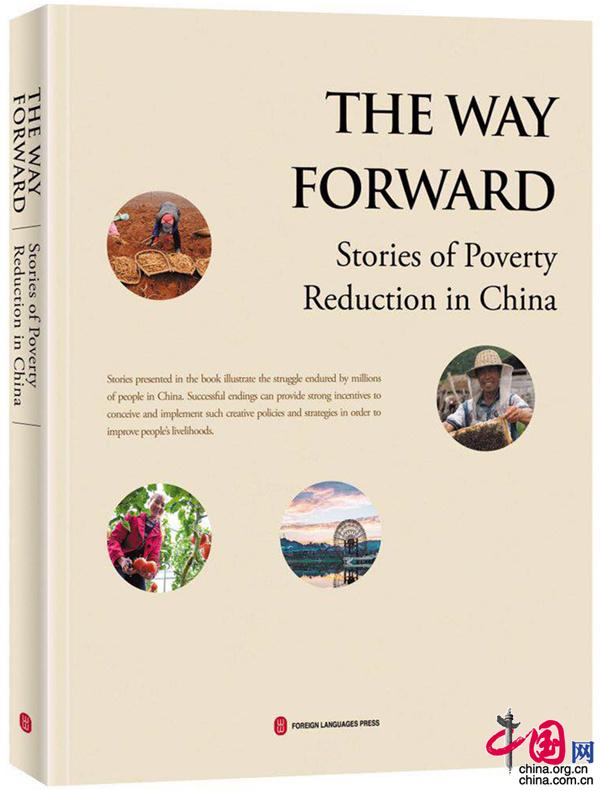 The Way Forward:Stories of Poverty Reduction in China was on display at the food-security-themed 159th Session of FAO Council on June 6 in Rome, Italy.
Containing 22 of China's best-case poverty alleviation scenarios, The Way Forward is the first book on this topic in China adapted with the aid of foreign writers. It provides readers with a look at China's range of practices in poverty relief in areas such as e-commerce, east-west cooperation, tourism, environmental protection and international collaboration.
The book took a year and joint efforts from the International Poverty Reduction Center in China and China Internet Information Center to compile. It was published by theForeign Languages Press.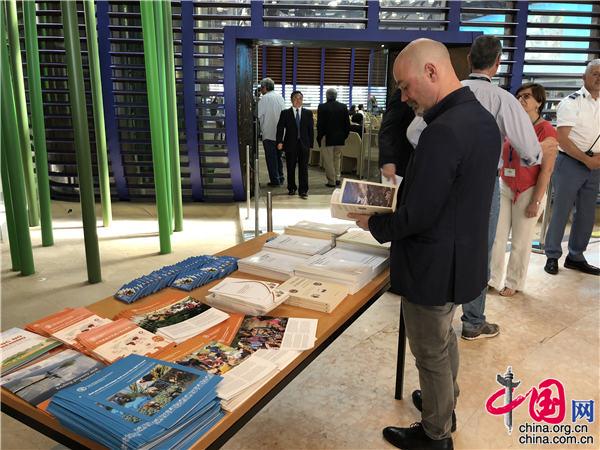 A conference attendee browses through The Way Forward: Stories of Poverty Reduction in China. [Photo by Yang Xiaoxiao/China.org.cn]
Bert Hofman, the World Bank's Country Director for China, Mongolia and Korea, said in his preface that this volume tells the story of China's successful battle against poverty. "Documenting the stories is by itself important to understand the efforts that have gone into this historical achievement. It is also important for policy makers in other countries: they can learn from China's experience and adjust the lessons to their own specific conditions and own specific nature of their poverty challenge."
He also thought this volume a tribute to all the men and women that have been engaged in the effort to reduce and in the end eliminate absolute poverty in China.
Vincent Martin, FAO Representative in China and DPR Korea, hasworked in China over the past ten years. In his preface, he said that he had witnessed the breathtaking speed of the country's ascendance to new heights of socio-economic development.
He also said that the book is highly relevant and answers one of the most pressing challenges facing human societies across the world. "I appreciate its innovative nature, the way it tells the China story from a people's perspective. This breakthrough attempt makes China's poverty reduction stories vivid, inspiring and accessible to the international community."
"This book is yet another landmark attempt to demonstrate China's commitment to eradicating poverty and inequalities, while at the same time contributing to the Sustainable Development Goals," Martin added.