China and UNDP to collaborate on innovation and technology-sharing
China.org.cn,December 12, 2017

Adjust font size: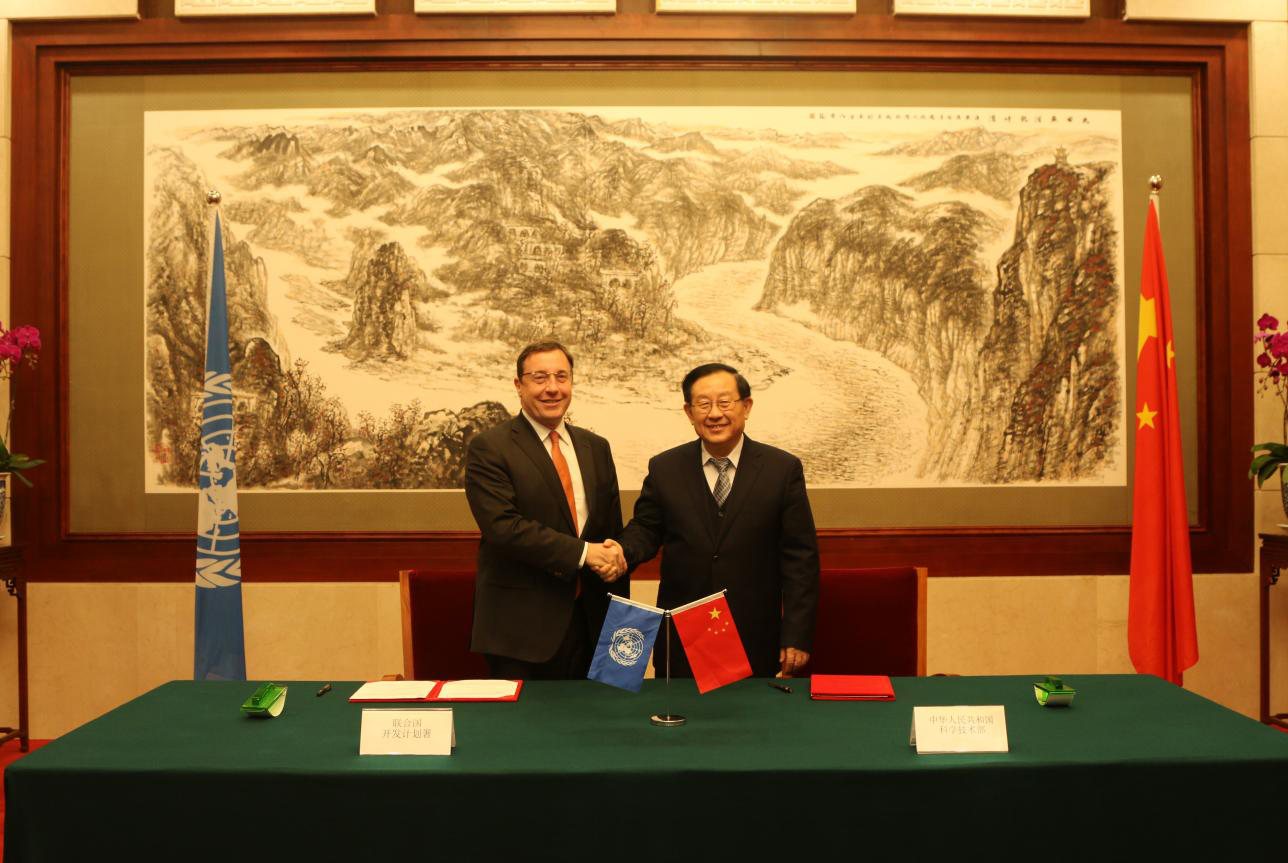 Achim Steiner (left), UNDP Administrator, and Wan Gang(right), minister of MOST (Photo: UNDP)
The United Nations Development Programme (UNDP) announced December 11that itis partneringwith China's Ministry of Science and Technology (MOST)tostrength innovationanddevelopment, and tohelp achieve the Sustainable Development Goals (SDGs) bypromoting technology transfer and knowledge sharing across the Belt and Road countries.
At the Diaoyutai State Guest House, Wan Gang,Chinese minister ofscience and technology andAchim Steiner, UNDPadministrator, signed a memorandum ofunderstanding (MOU).
UNDP and Chinaare looking toshare Chinese innovations andbest practices, such as fuel cell technology, through South-South Cooperation (SSC) and the Belt and Road Initiative.
The partnership will focus on enhancing knowledge and technology exchange between developing countries throughSSC to and aid in achievingSDGs. The two parties will work together to matchChinesetechnology withspecific problems indeveloping countries.
"UNDP's global network, field presence and understanding of local contexts can support China in scaling up its innovative interventions," Steiner said.
The collaboration is in line with UNDP'snewGlobal Strategic Plan, whichconsists ofstrengthening partnerships, increasing information sharing, and facilitating technology exchanges to meet sustainable development needs.