A female migrant worker's trip to return home
china.org.cn / chinagate.cn, January 13, 2017

Adjust font size:

Editor's note: Fifty-three is almost the age for retirement. But for Yuan Daorong, it's an age to make the most of her life. Yuan's husband had an accident dozen years ago and suffered serious health issues. Her son is already 30 years old, but hasn't gotten married due to poverty. Several years ago, Yuan borrowed 100,000 yuan (US$14,469) to construct a new house for her son in their hometown. Her only hope right now is to earn money to repay the debt. Currently, Yuan works at a construction site in Hefei, Anhui Province, which brings her a monthly salary of more than 3,000 yuan (US$434). On Jan. 10, Yuan finished her work and returned to her hometown in a small village near Lu'an, 80 kilometers from Hefei. The Spring Festival holiday begins.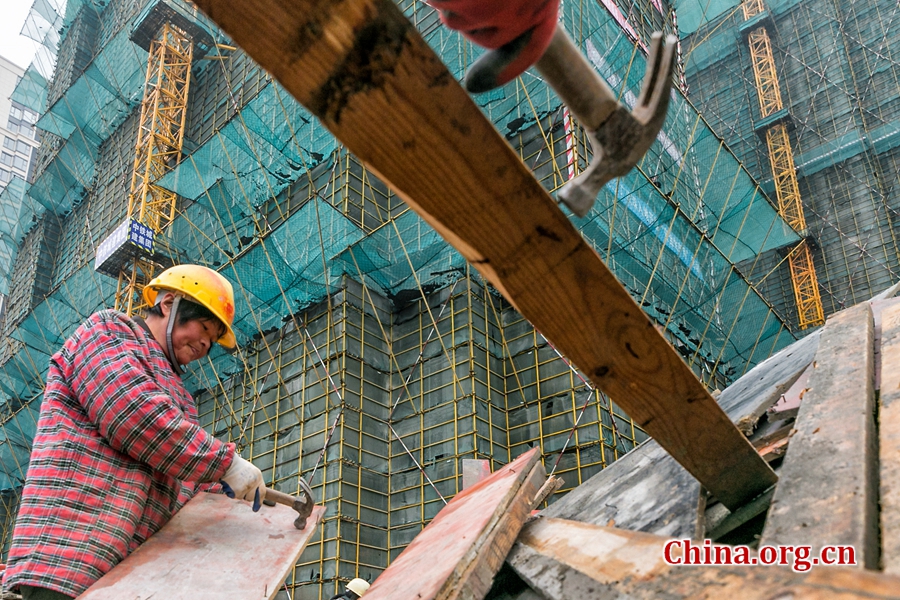 Yuan Daorong works at the construction site; the job brings her a monthly salary of more than 3,000 yuan (US$434.06). [Photo: Fu Cun/China.org.cn]